Chanel Serial Number and Hologram Sticker Guide
Handbags from fashion houses like Chanel, Celine, Dior and Louis Vuitton come with a date code. Chanel date code is also named as authenticity code, serial code, serial number, serial sticker, hologram sticker and authenticity sticker. In this post, I will be using the term serial number.
Chanel Serial Number Is Unique
Unlike other fashion houses, Chanel serial number is unique, like Rolex. That means there will be no two Chanel handbags which share the same serial number. Thus, for security reasons, some sellers might only reveal the first two to three digits of serial number that is sufficient to tell the year of production. For example, handbag marked as series 17 on marketplace such as eBay means the serial number starts with 17, followed by 6 digits of number. See example below.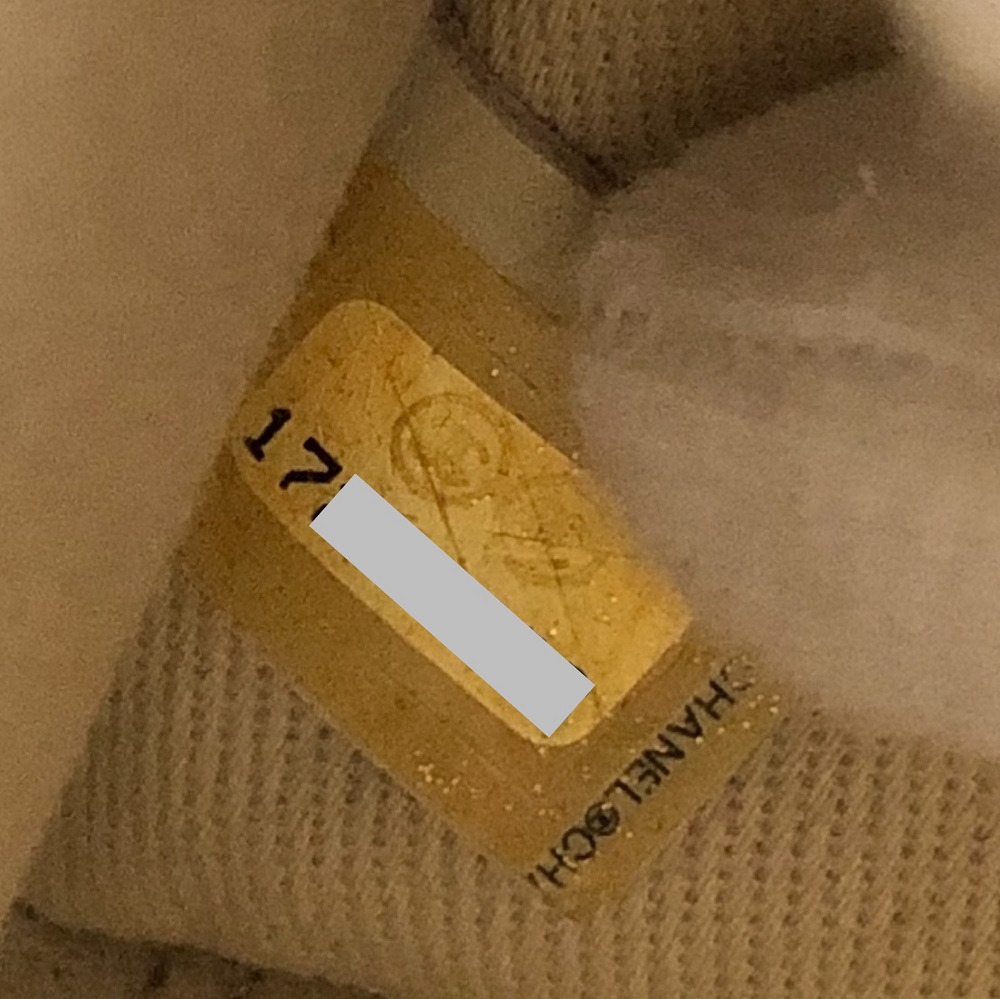 Every Chanel handbag made since mid 1980s will come with a serial number which corresponds with authenticity card. Imagine how huge Chanel serial number database is… Chanel serial number is always placed on the lower corner of the bag interior or internal zip pocket. This makes taking photos for the serial number difficult at times depending on the location the serial number is placed. It can be adhere to fabric or leather lining directly or on a piece of rectangular leather tab which is attached to the lining. The serial number is either or not protected with a piece of glittered transparent film, depending on the year of production.  The designs of authenticity card and serial number have changed over the years.
We Hope to Preserve Everything But…
Over time, Chanel serial number can be fallen out, authenticity card can be missing or both can happen. These do not make a Chanel less authentic. So do no one will consider a counterfeit Chanel which comes with complete "proof of authenticity" authentic. The lack of serial number and/or authenticity card can always compensate with an thorough authentication process which involves verifying other traits such as stamping, embossing, hardware, texture, finishing and weight. Change of handbag lining which is done by Chanel will have the serial number remained intact, check out this sold Chanel Quilted Denim Stretch Spirit Maxi Messenger which had its lining changed.
The Serial Number
These are the various Chanel serial numbers from my Chanel handbags in sequential order. You can tell from the images below that the design of the serial number remained unchanged from year 2004 to 2017. From the images, we can see that a serial number has:
Glittered transparent film intact.
Glittered film are printed with "CHANEL" and logo marks at one side, and grey strip at another side. It is less visible when black leather tab is used.
Two Chanel logos above the serial number. In my examples, they are all in gold.
Sticker is cut with a cross ("X") so they can not be removed without damage.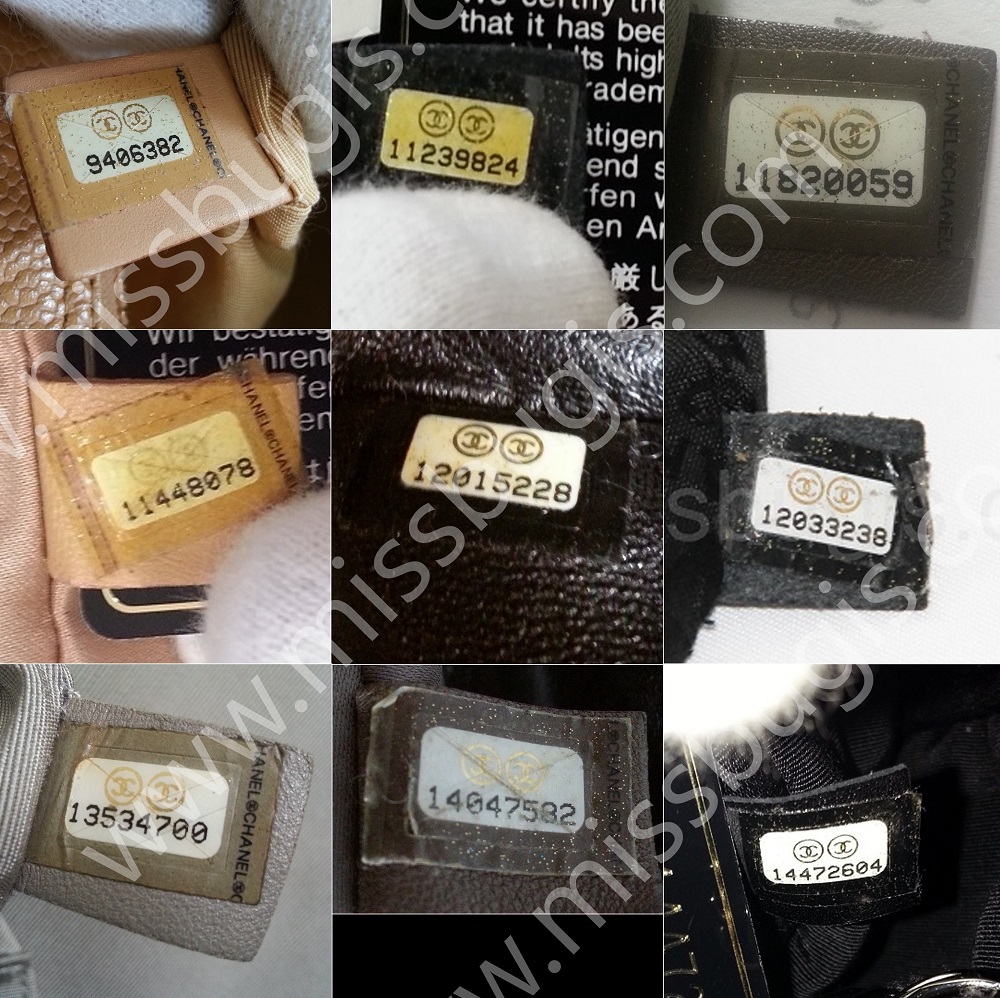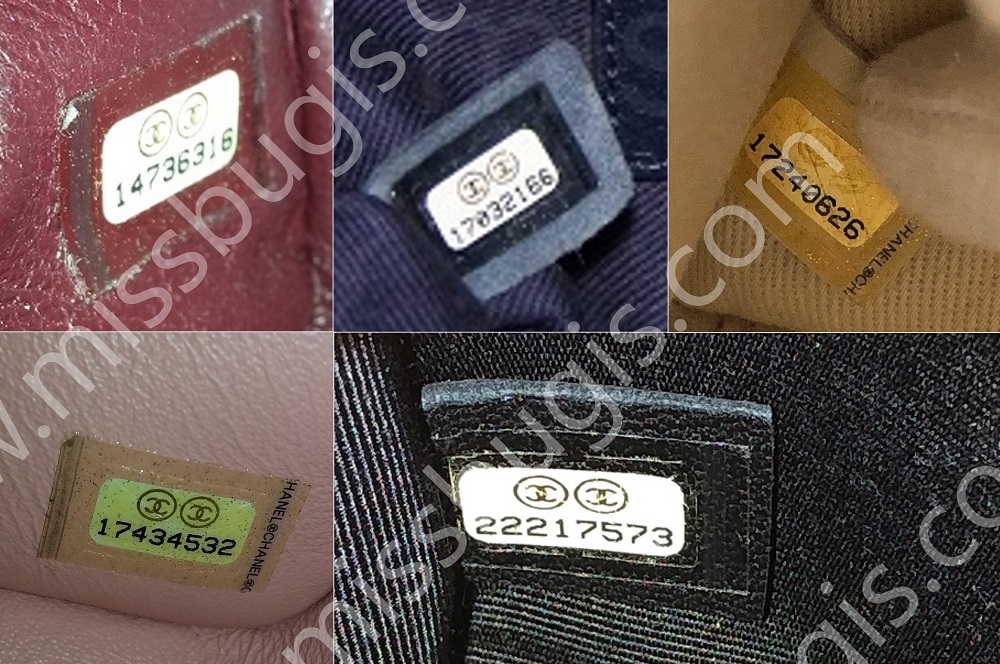 Other Than Serial Number
Four images with red borders were taken from my authentic vintage Chanel handbags. They are not serial numbers. Some of these handbags do have serial numbers attached on the lining.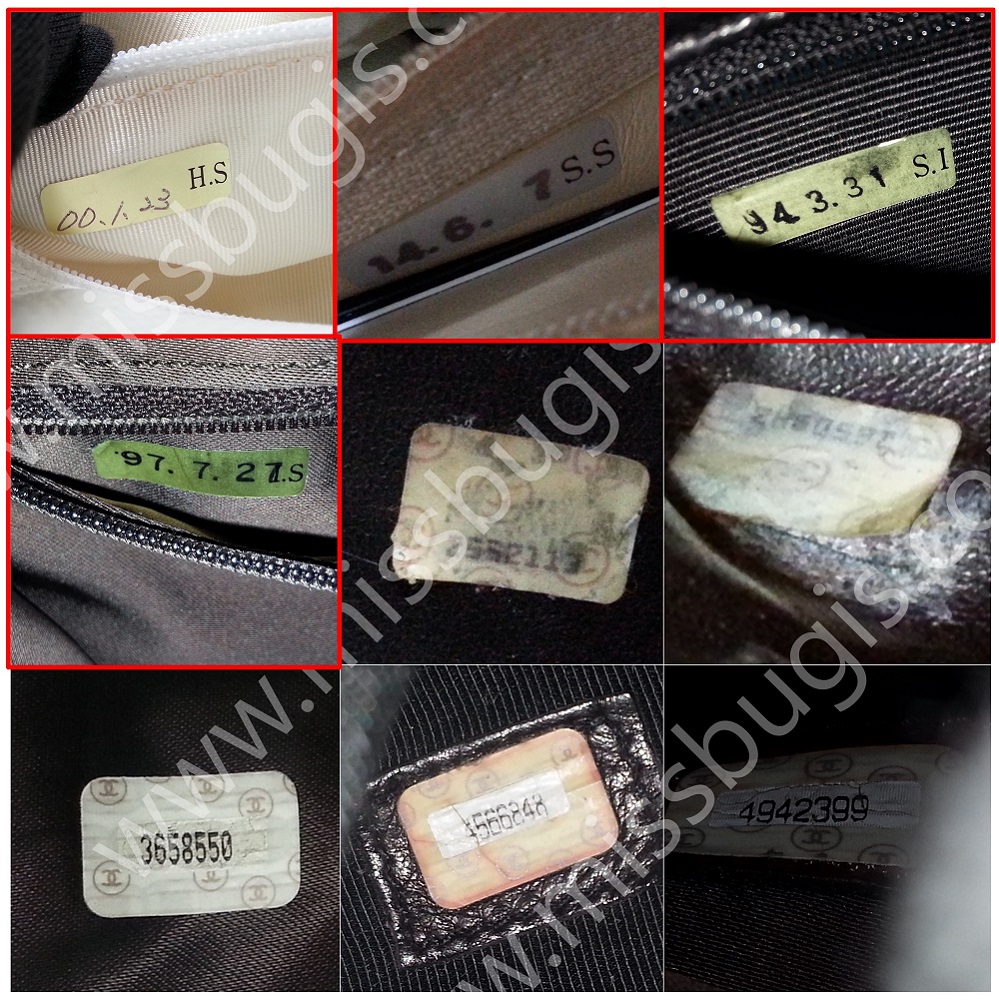 I hope that you have some takeaway from this post and stay tuned for the next updates.
Attention: The internal data of table "3" is corrupted!
*Serial number on authentication card starts with 0 and followed by 6 digits. E.g. 01xxxxx.
Last updated on February 5, 2021.