Yellowstone Forever Grrrrr! (Special Ed)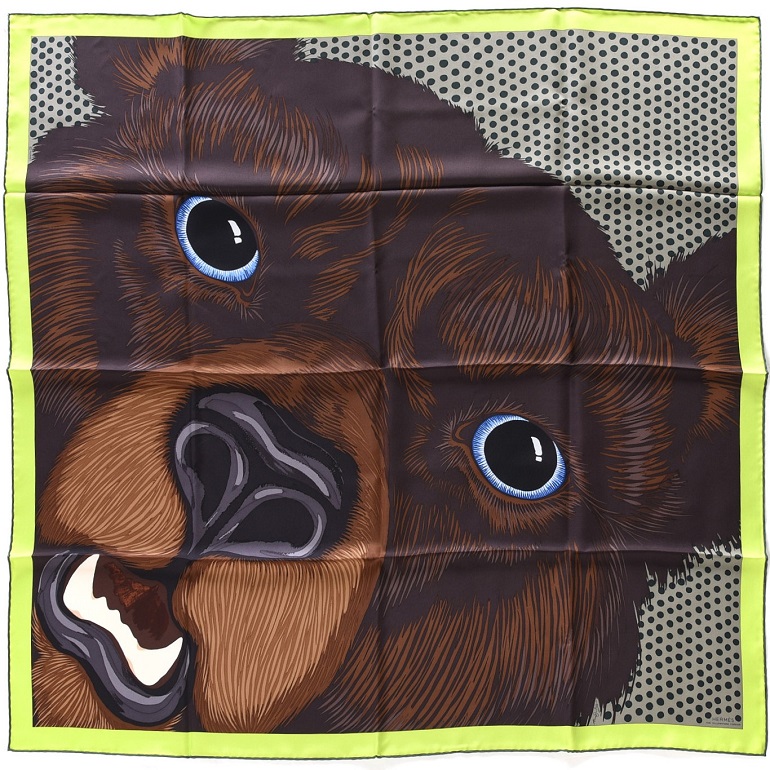 Scarf title: Yellowstone Forever Grrrrr!
Dimension: 100 x 100cm
Artist name: Alice Shirley
Year of issue: 2019
Collection:
Feature: Brown bear
Material: 100% silk
Product reference: H103069T
Colourway number: 716 (Marron/Lime/Sapin)
Hermes retail price: USD860 (SGD1,164), year 2021
Estimated resale value: USD825 (SGD1,117), The RealReal. Price check done on 26 September 2021.
Image credit: FASHIONPHILE
The Story Behind

The Yellowstone Forever Grrrrr! scarf celebrates wildlife and heritage.

To mark the creation of this limited-edition scarf, a donation has been made to Yellowstone Forever, the non-profit partner of Yellowstone National Park, to help ensure the park thrives for generations to come.

Hermes
The estimated resale value is just a rough approximation. The resale values can be greatly differ depending on the (limited edition) design, condition, colourway, material and rarity. Eventually, the deal price is the result of agreed price between a willing buyer and seller.