Clair De Lune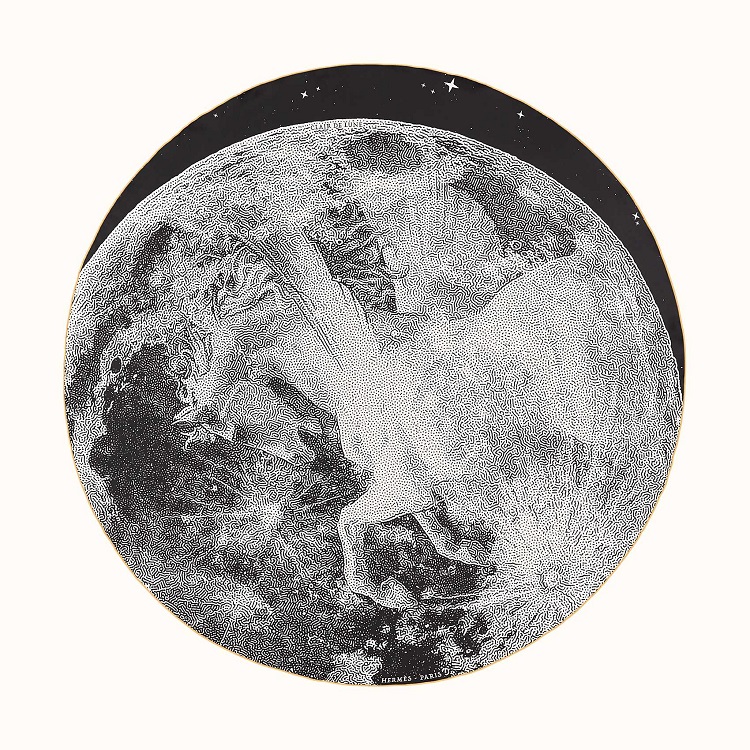 Scarf title: Clair de Lune
Dimension: Round 140 x 140cm
Artist name: Dimitri Rybaltchenko
Year of issue:
Collection: Spring/Summer 2020
Feature: Pegasus, winged horse, moon
Material: 100% silk
Product reference: H883430S
Colourway number: 17 (Noir/Blanc/Camel)
Hermes retail price: SGD1,750, year 2020
Estimated resale value:
Image credit: Hermes
Additional product information: The rolled hem of this round scarf is in itself an exceptional feat.
The Story Behind

A slender crescent dotted with stars borders this huge disc, upon which we see the body of Pegasus, the winged horse of Greek mythology. Dimitri Rybaltchenko's symbolic composition overlays the surface of the moon: the carre comes full circle.

Hermes
The estimated resale value is just a rough approximation. The resale values can be greatly differ depending on the (limited edition) design, condition, colourway, material and rarity. Eventually, the deal price is the result of agreed price between a willing buyer and seller.
Colourway