A vos Crayons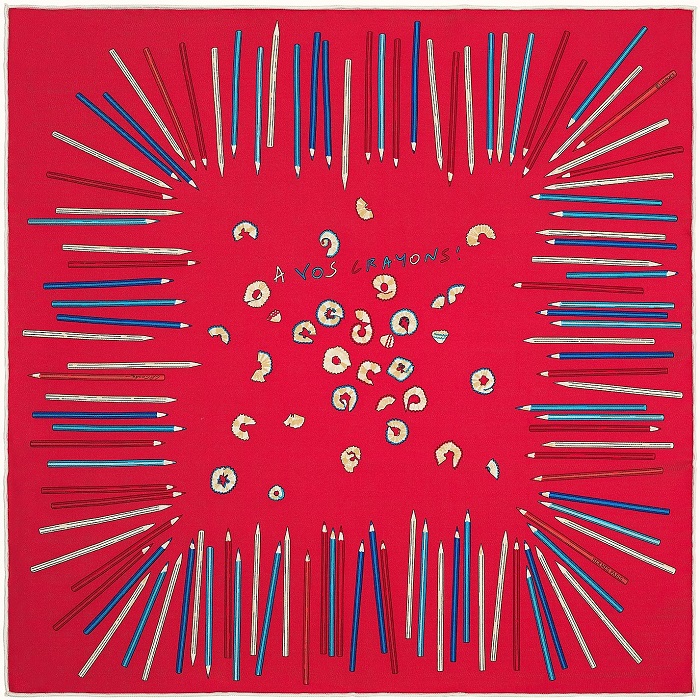 Scarf title: A vos Crayons
Dimension: 45 x 45cm
Artist name: Leigh Cooke
Year of issue:
Collection: Spring/Summer 2020
Feature: Crayon
Material: 100% silk
Product reference: H892253S
Colourway number: 21 (Rouge/Beige/Bleu Gitane)
Hermes retail price: SGD320, year 2021
Estimated resale value:
Image credit: Hermes
The Story Behind

The author created this design when his son, who had just finished school, brought him his colored crayons and asked: "What am I going to do with all this?". Arranged on a sheet of paper, the crayons evoke a colorful design that expresses a father's love for his son.

Hermes
The estimated resale value is just a rough approximation. The resale values can be greatly differ depending on the (limited edition) design, condition, colourway, material and rarity. Eventually, the deal price is the result of agreed price between a willing buyer and seller.
Colourway