A Garden of Shapes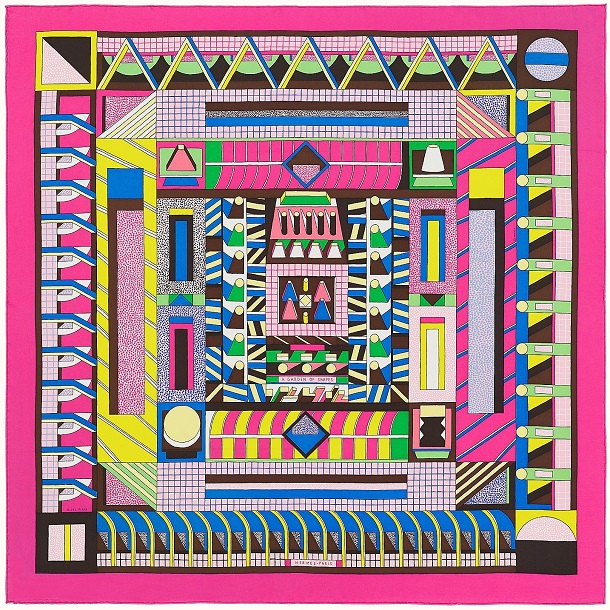 Scarf title: A Garden of Shapes
Dimension: 90 x 90cm
Artist name: Nigel Peake
Year of issue:
Collection: Spring/Summer 2020
Feature: Shape, geometry
Material: 100% silk
Product reference: H003432S
Colourway number: 05 (Rose Vif/Vert/Jaune)
Hermes retail price: SGD680, year 2021
Estimated resale value:
Image credit: Hermes
The Story Behind

During a visit to Paris, Nigel Peake liked to stroll through the nearby Luxembourg gardens very early in the morning before the crowds of Parisians arrived. The trees, flowers and statue were revealed in their infinite variations through shadow and light, and looked different each day. Established at the beginning of the 17th century by Marie de Médicis, this French-style garden where balance and harmony reign was the inspiration for this scarf, delivers a personal visual overview of controlled nature. For Nigel Peake, an architect by training, the world is a universe of shapes, and geometry is visual poetry.

Hermes
The estimated resale value is just a rough approximation. The resale values can be greatly differ depending on the (limited edition) design, condition, colourway, material and rarity. Eventually, the deal price is the result of agreed price between a willing buyer and seller.
Colourway