Brides de Gala Shadow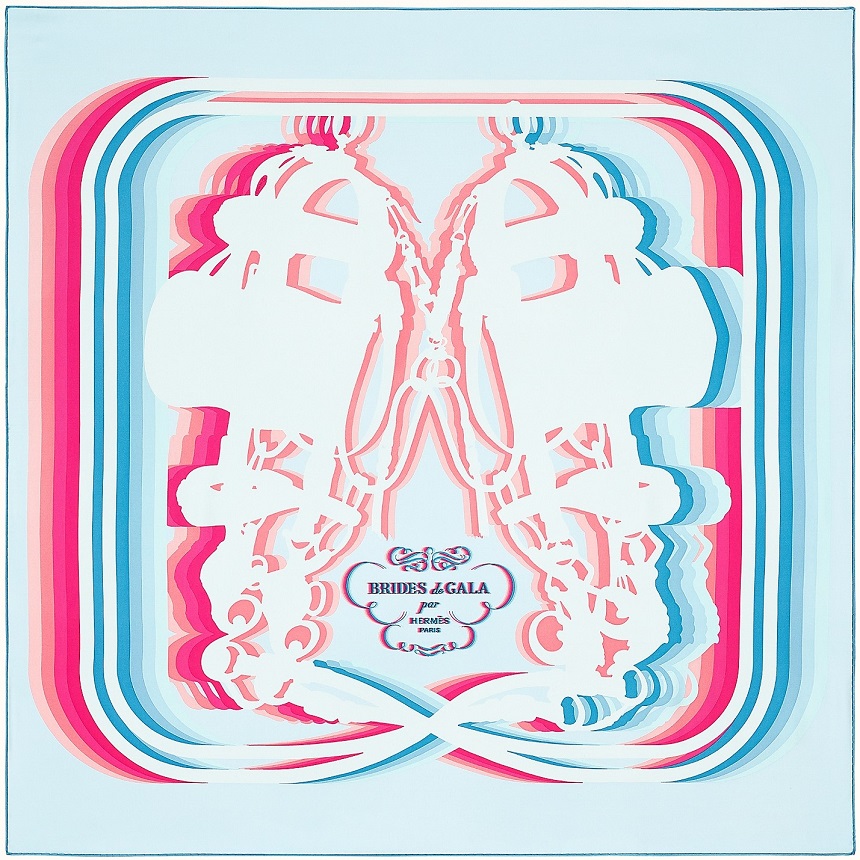 Scarf title: Brides de Gala Shadow
Dimension: 90 x 90cm
Artist name: Hugo Grygkar
Year of issue:
Collection: Fall/Winter 2019
Feature: Bridles
Material: 100% silk
Product reference: H003415S
Colourway number: 15 (Bleu Ciel/Rose Vif/Bleu Jean)
Hermes retail price: SGD680, year 2021
Estimated resale value: USD545 (SGD732), 1stDibs. Price check done on 6 March 2021.
Image credit: Hermes
The Story Behind

Multiple contours form a colorful halo of light around the Brides de gala design, creating a sense of depth and revealing its expressive power. Enveloped in this shadow of color, the motif appears to radiate energy. Its reputation remains as strong as ever, having been endlessly reborn and reinvented since its creation by Hugo Grygkar in 1957. When it comes to this icon of the house of Hermès, anything goes! No matter how wild the imagination that transforms it, Brides de gala retains the originality and intensity that make it unique and instantly recognizable.

Hermes
The estimated resale value is just a rough approximation. The resale values can be greatly differ depending on the (limited edition) design, condition, colourway, material and rarity. Eventually, the deal price is the result of agreed price between a willing buyer and seller.
Colourway