Caleche Elastique Remix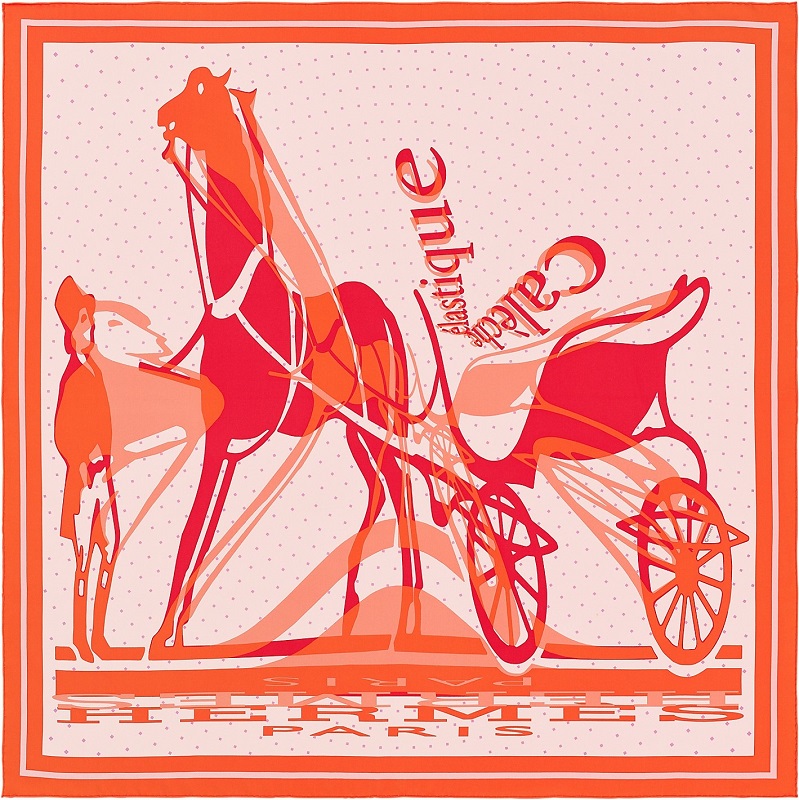 Scarf title: Caleche Elastique Remix
Dimension: 90 x 90cm
Artist name: Bali Barret
Year of issue:
Collection: Spring/Summer 2020
Feature: Horse-drawn carriage man, horse, carriage
Material: 100% silk
Product reference: H003514S
Colourway number: 04 (Rose Pale/Orange/Rouge)
Hermes retail price: SGD680, year 2021
Estimated resale value:
Image credit: Hermes
The Story Behind

The caleche and its groom, an emblematic Hermes image, become elastic! By means of transformation, distortion and metamorphosis, the classic image is reimagined. The long-necked, long-legged horse pulls a curious carriage. The elegant silhouette of the groom, meanwhile, is reproduced in an enigmatic shadow. As if reflected in a distorting mirror, this transfigured design is full of surprises!

Hermes
The estimated resale value is just a rough approximation. The resale values can be greatly differ depending on the (limited edition) design, condition, colourway, material and rarity. Eventually, the deal price is the result of agreed price between a willing buyer and seller.
Colourway
Double Scarf Stole