How to Care for Luxury Costume Jewelry
Fine jewelry is extraordinarily elegant, stylish and speaks a lot about the history of a luxury brand. However, not many people can afford fine jewelry from Cartier or Chanel. Thus, wearing costume jewelry from these fashion houses is another way to adorn our outfit and look without breaking our bank, meanwhile satisfying our desire to own a piece or two (or more ?) of these beautifully created babies. I treasure my costume jewelry very much and I believe whoever found my post here are the same. Not all fashion jewelry are made the same. Some consist of semi-precious or gold/palladium plated metal, leather, vinyl, enamel, fabric, real or faux peal, crystal and rhinestone. Some artificial gems are set with glue instead of prongs and thus require extra precaution. Without further ado, let's take a look on the general guidelines on how to prolong the shelf life and care for our beloved luxury costume jewelry.
The Storing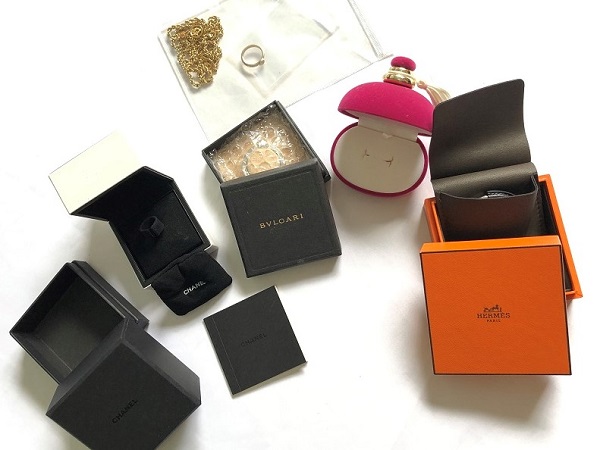 All branded costume jewelry come with a box and/or pouch and care booklet. Store your jewelry properly and separately in their own little homes, at a place that is away from direct sunlight. Jewelry you obtained from the resale market may not come in its original packaging. You can easily purchase boxes or zip lock bags from a nearby thrift shop. Putting the jewelry all together creates scratches and tangles.
Keep It Chemical Free
Chemical does not limited to synthetic thing such as cosmetics, perfume, lotion and hair care products. Natural essential oil, soap, sweat, body oil are all considered chemical too. If you need to apply these care products, try your best to prevent "contamination" to your jewelry. You can apply perfume before wearing the jewelry instead of another way round, or applying the perfume only at your right wrist if you are wearing a bracelet on your left hand.
Clean It
Clean it soonest possible with cloth to remove dirt and moist after each use. You can use cotton swab dripped with cleanser to clean narrow angles. For soiled jewelry containing fabric components, you can consider sending it to professional cleaners rather than general laundry shop. Again, not all fabric are the same, the care needed for denim is very much different from silk.
If exposing it to chemical, clean it soonest possible with cleanser specially meant for a specific type of material or PH balanced liquid soap and warm water, then pad dry with a piece of soft dry cloth. Do not use tower because it can catch on prongs or brackets. Then, wait for it to dry completely before storing. Do note that this protocol does not apply to all jewelry as some consist of different combination of materials like I mentioned before. Example, you can not soak Chanel CC Turnlock Chain and Leather Entwined M Bracelet in water when contacted it with lotion.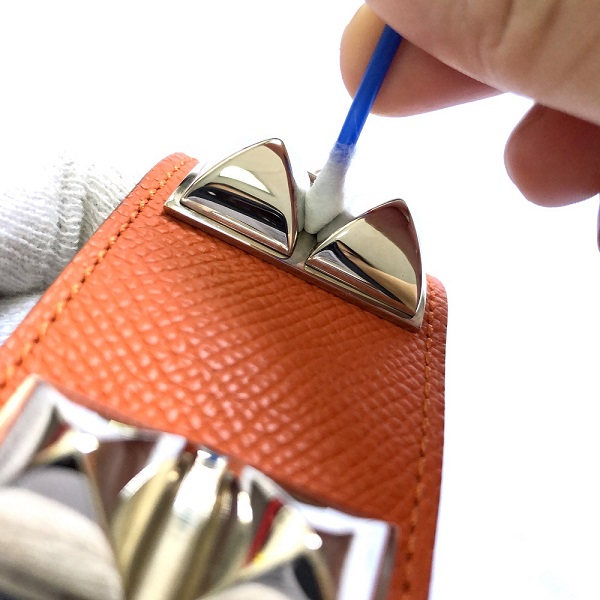 I was using my Hermes Metal/Leather Scarf Ring to show you how easy it is to clean oxidized palladium plated metal, restoring it to its original condition. What you need is just Naturleder All Shine Polish and a piece of old, soft T-shirt cloth. Shake well the polishing liquid, drip a few drops onto the cloth and start polishing the metal part. The dirt will eventually be removed and transferred onto the cloth in minutes, see the middle column of image below for before (top) and after (bottom) results. A simple care process can create amazing results!
Note: This is not a sponsored post.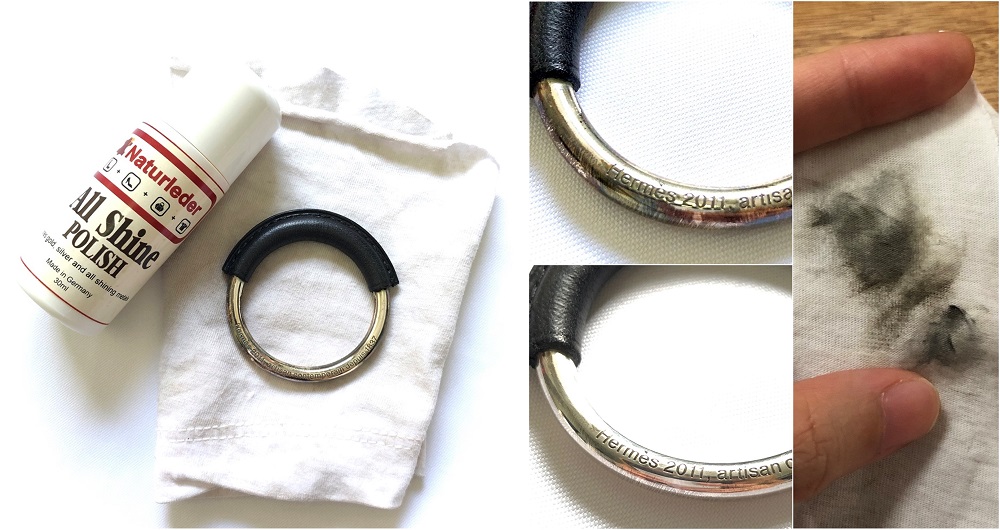 Take It Off
Take it off before you going for a shower, workout, swim or onsen. This is only feasible for those commercials. Lastly, remove it before sleeping.