What Is Chanel Continuous Line?
Chanel continuous line/collection also named as classic or permanent line. In this post, I will be using the term continuous line.
Bags belong to Chanel continuous line has production year code of 00 and season code of V. Season in this context means whether the bags are produced under printemps/spring (code P), summer (code S), autumn (code A), fall/winter (code B or K), cruise (code C), transition (code T) collection. Because bags under continuous line are available all reasons, hence the tags do not indicate the year of production unlike seasonal releases do. Seasonal bags made in year 2000 was also marked as 00 but followed by an alphabet other than V. Example, 00P on a seasonal bag means it was produced in spring, year 2000. Thus, it is not difficult to differentiate bags made in year 2000 under continuous line and seasonal line.
Chanel Classic Flap, 2.55 Reissue Flap, Boy, Shopping Tote, Wallet on Chain (WOC), Timeless Clutch just to name a few, are all belong to the continuous line.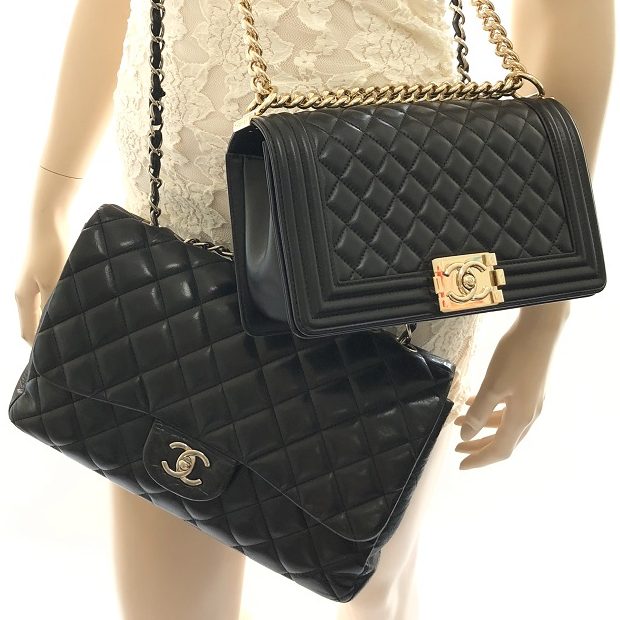 As I did not have a Chanel paper tag with code 00V, I was using tag from a seasonal bag in this case to show you how a Chanel paper tag looks like.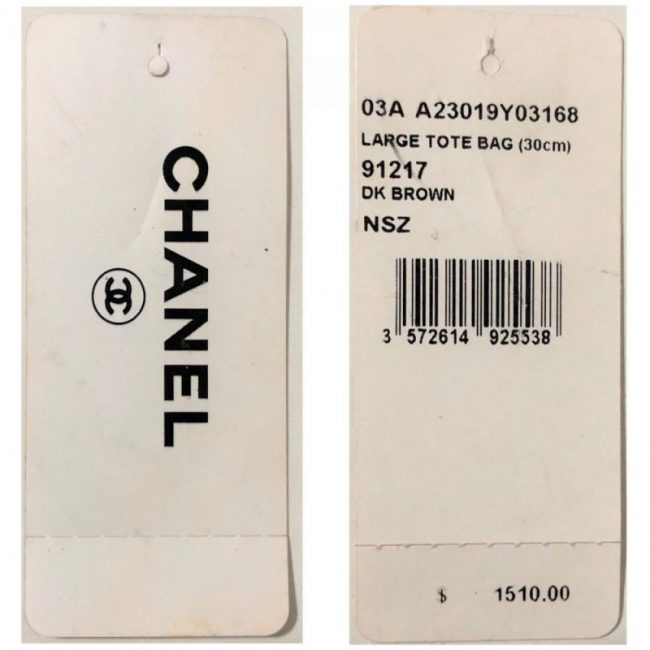 Components of a Chanel Bag's Tag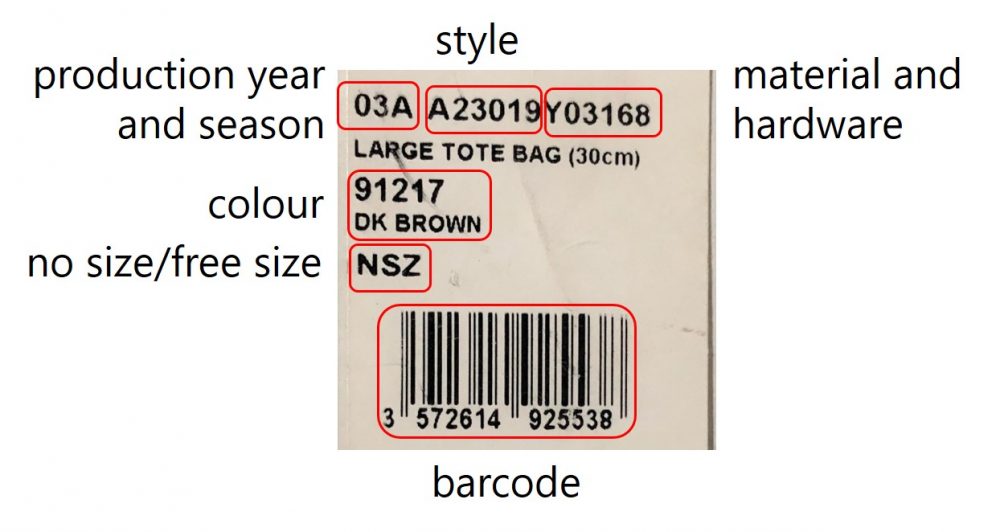 00 (see 03 on the tag I was using here) means unspecified production year.
V (see A after 03 on the tag I was using here) means continuous line.
A23019 means the style (Chanel classic mini, Chanel east west flap etc).
Y03168 means material and hardware (leather and hardware types such as calfskin, caviar, ruthenium, gold etc).
91217 means colour.
NSZ means unspecified size or free size.
Barcode is for inventory tracking purposes.
Chanel bag's tag does not indicate the serial number. You can find my topic covering serial number and hologram sticker here. 00V code only applies to bag, Chanel jewelry and ready-to-wear have different code patterns. I will be covering bag's tag for seasonal line, costume jewelry dating/stamping mark and ready-to-wear label in other posts, stay tuned.