Faubourg Rainbow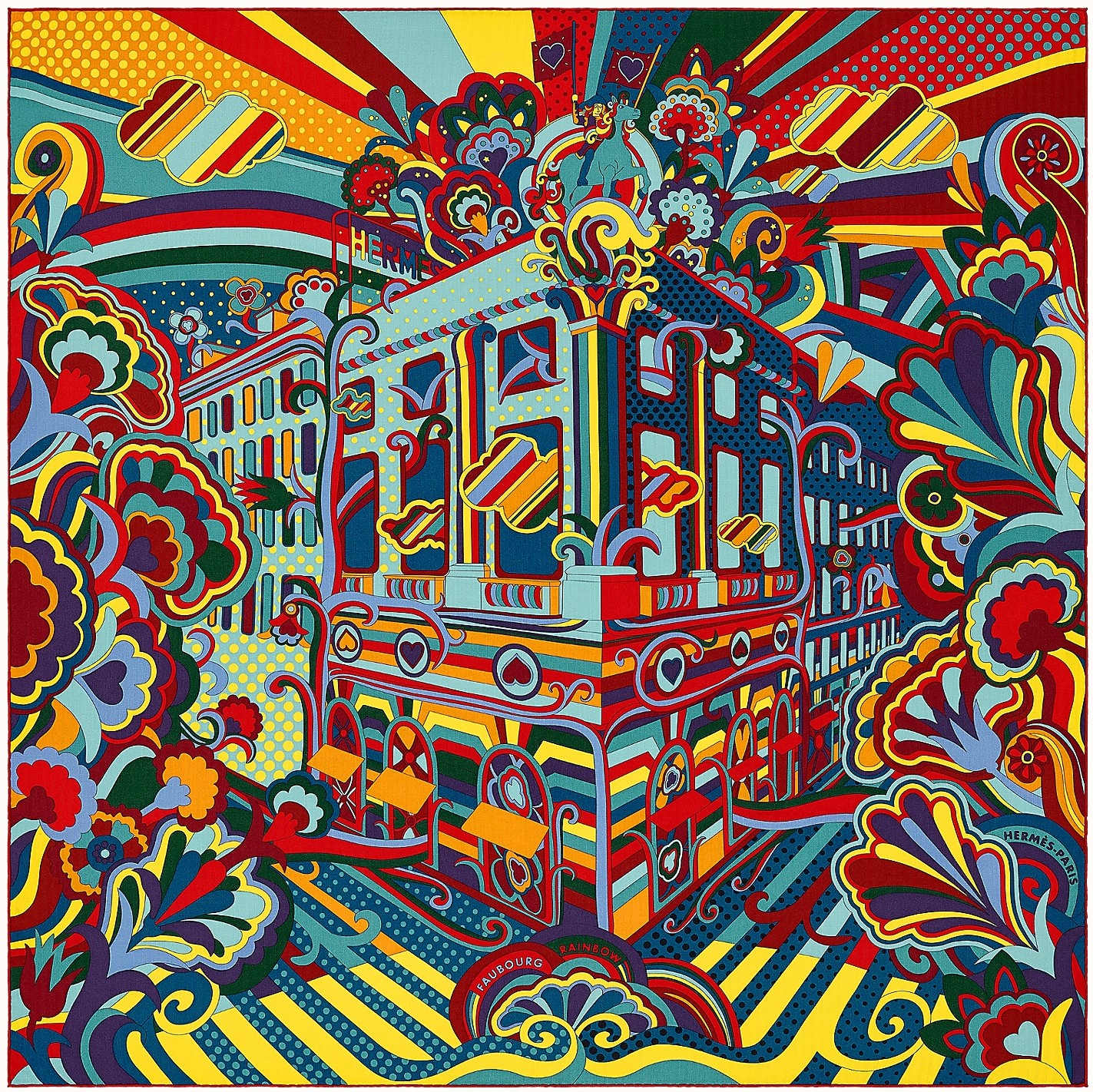 Scarf title: Faubourg Rainbow
Dimension: 140 x 140cm
Artist name: Dimitri Rybaltchenko
Year of issue:
Collection: Spring/Summer 2019
Feature: Faubourg Saint-Honore, flower, cloud, rainbow
Material: 70% cashmere, 30% silk
Product reference: H243331S
Colourway number: Z1 (Z1_PA/VIOLET/JAUNE VIF/ORANGE)
Hermes retail price: USD1,100, year 2021
Estimated resale value:
Image credit: Hermes
The Story Behind

Let's dive into the 60s and 70s, at the heart of a psychedelic dream. Flower power is in full swing, the hippie philosophy is taking over the world, and peace, love and non-violence rule supreme in this waking dream. Faubourg Saint-Honoré is invaded by flowers, clouds and rainbows with multicolored outlines, polka dots and streaks of color bursting out of every corner. Hermès is peacefully bombarded by an army of rainbows, an invasion of incredible vegetation, and the cumulus and the nimbus penetrate through all the windows in the building!

Hermes
The estimated resale value is just a rough approximation. The resale values can be greatly differ depending on the (limited edition) design, condition, colourway, material and rarity. Eventually, the deal price is the result of agreed price between a willing buyer and seller.
Colourway