Mr Farrier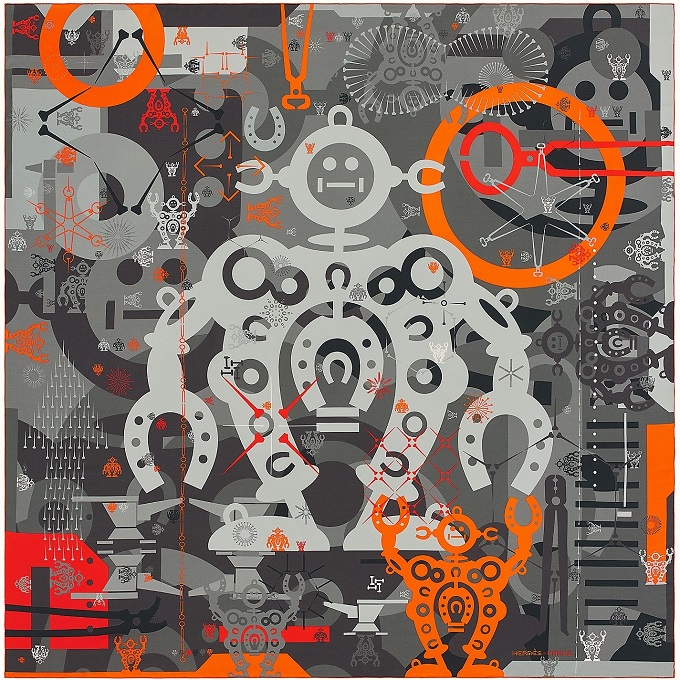 Scarf title: Mr Farrier
Dimension: 140 x 140cm
Artist name: Kin Fan Lo
Year of issue:
Collection: Spring/Summer 2021
Feature: Robot
Material: 54% cotton, 46% silk
Product reference: H553770T
Colourway number: 16 (Anthracite/Orange/Gris)
Hermes retail price: SGD1,150, year 2021
Estimated resale value:
Image credit: Hermes
Designed by Kin Fan Lo within the framework of the Grand Prix du carré competition organized in 2019 by Hermès, this festive and energetic scarf displays a robotic Mr Farrier, created around the shape of a horse shoe and surrounded by all its stylized tools.

Hermes
The estimated resale value is just a rough approximation. The resale values can be greatly differ depending on the (limited edition) design, condition, colourway, material and rarity. Eventually, the deal price is the result of agreed price between a willing buyer and seller.
Colourway