Hermes 70cm Silk Scarf Statement Choker #1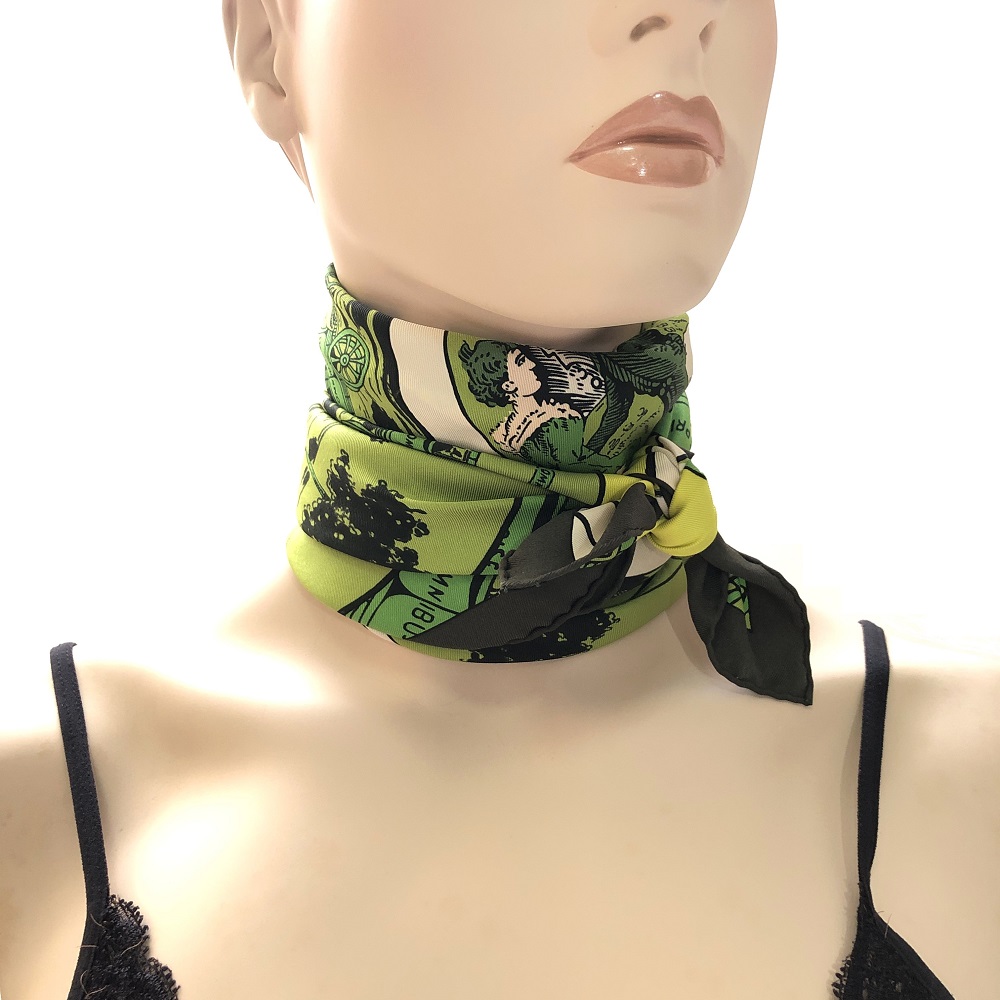 Hermes 70cm silk scarf can be as versatile as the 90cm silk scarf. In this 70cm silk scarf statement choker series, I am exploring ways to create statement chokers/necklaces that are easy to learn.
I was using Hermes Jeu Des Omnibus Et Dames-Blanches from the Fall/Winter 2007 collection. This style #1 only has four simple steps, without the use of any ornament/scarf ring. This style may not be suitable for the warmer climate, but it is definitely an elegant piece of jewelry to add to your capsule wardrobe during the colder weather. You can put it on if your indoor environment is cold too!
If you have tried out this style and would like to share with me your looks, I will be more than happy to see how different scarves create different feels. Simply share your photos with me using the Faceboook chat button at the bottom of my webpage. And not to forget to let me know more about the scarves you are using, such as the scarf titles, artists and collections, if you have that information. Lastly, I wish everyone a happy new year. I hope you like this scarf tutorial, which is also my first blog post for 2023!
In the picture demonstration, the blue square represents one side (side A) of the scarf and the pink triangle represents another side (side B). Steps:
Make a base fold.
Wrap the scarf around your neck two times.
Make double knot.
Adjust the scarf.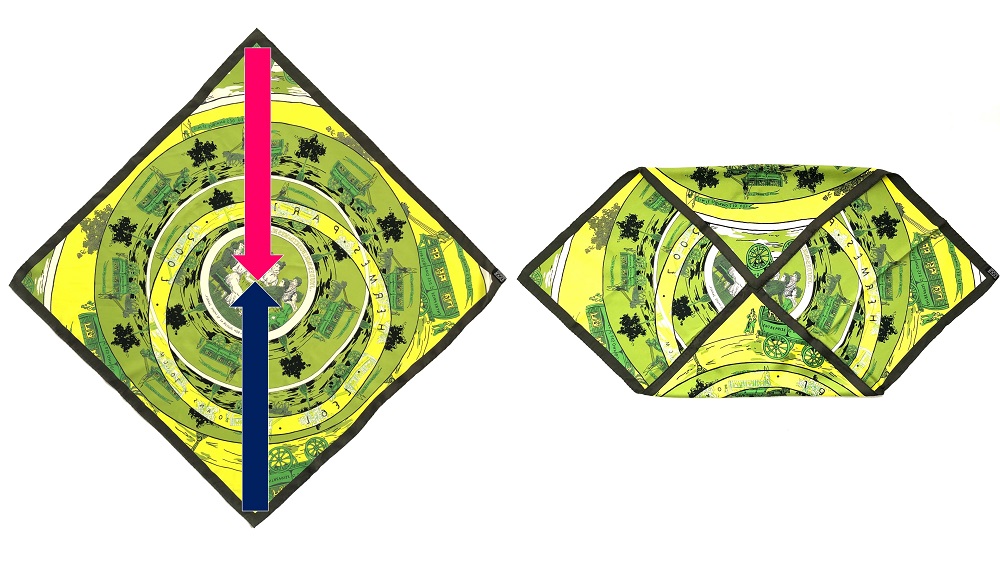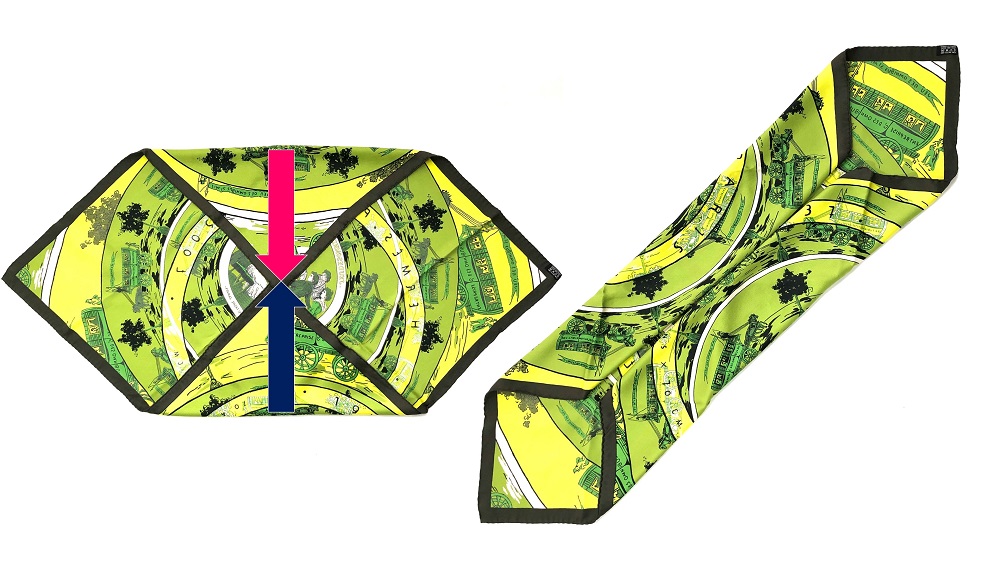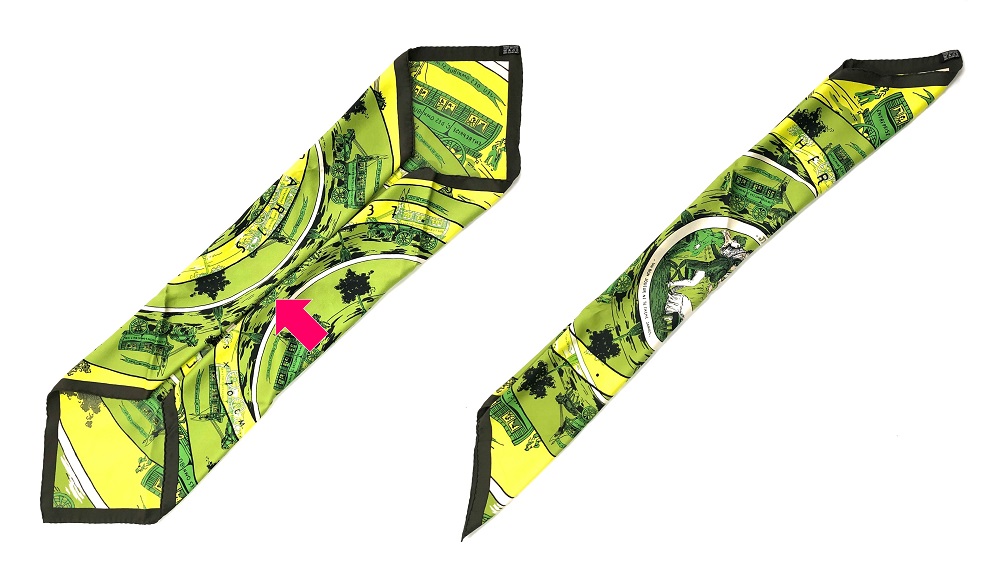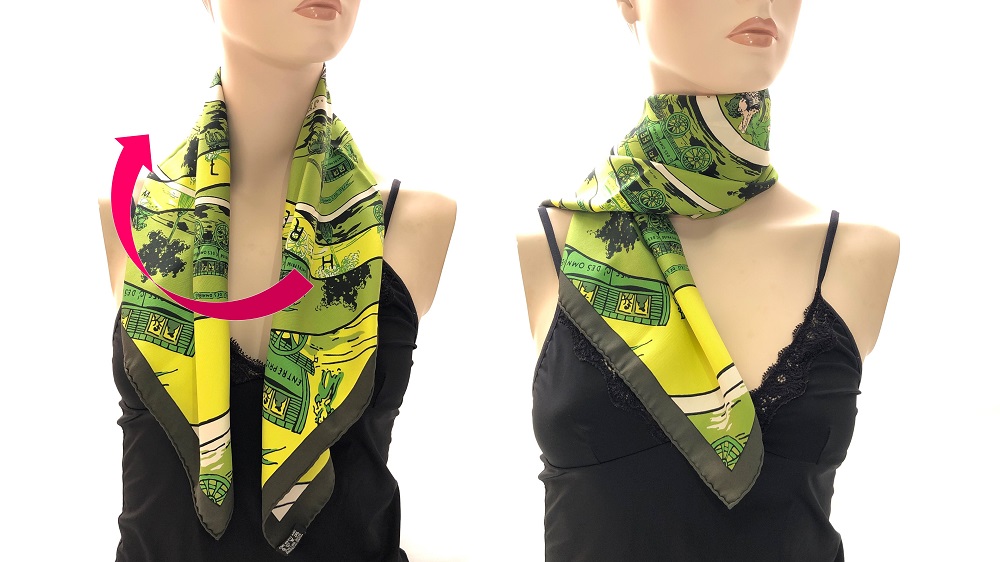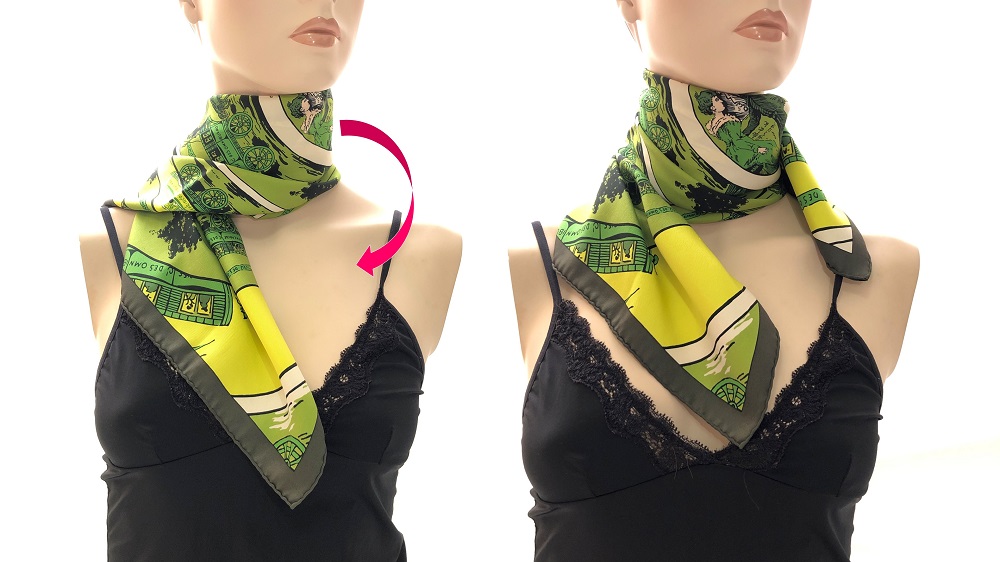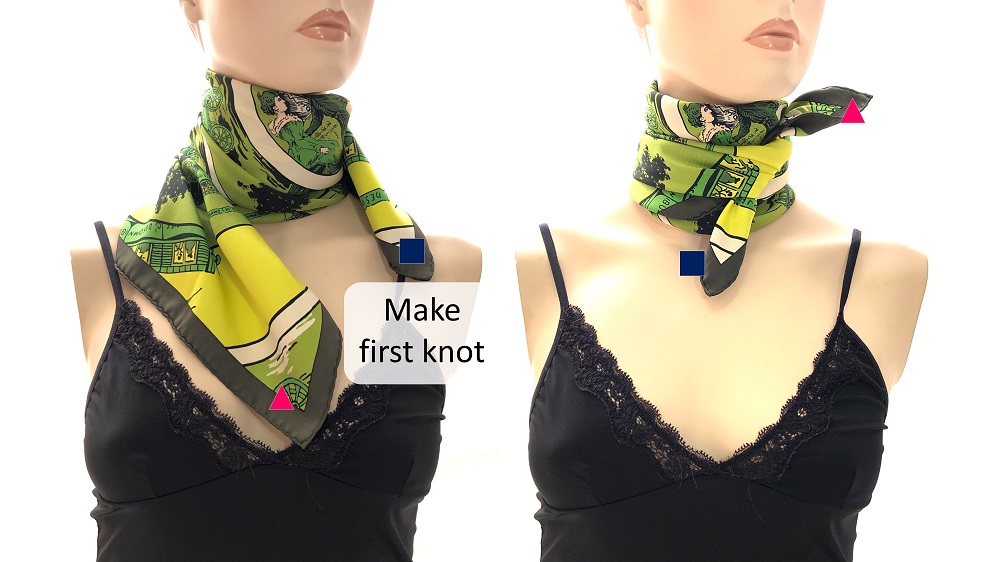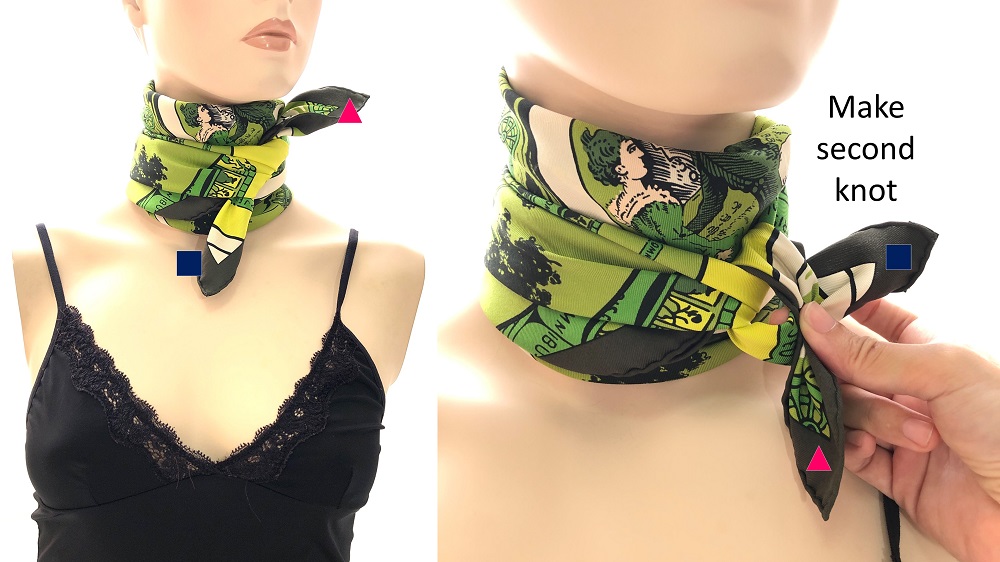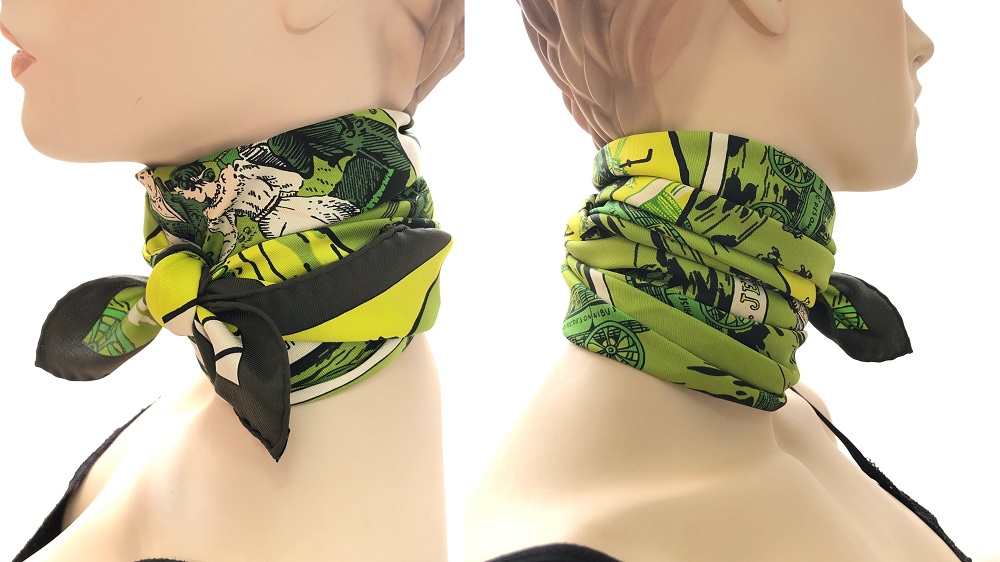 Scarf vs Glass Bead
Image on the right is Christian Dior blue glass bead Masai choker/necklace, designed by John Galliano, spring 2004 collection. Image credit: 1stDibs.
Both scarf and pearl versions are elegant to wear on different occasions.