Hermes 70cm Silk Scarf Statement Choker #2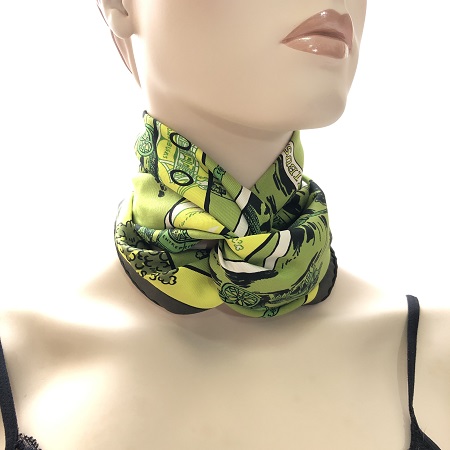 Hermes 70cm silk scarf statement choker #2 wraps your neck with a gentle touch. The twisted knot at the front creates soft lines, increasing the beauty of one's femininity. You can create this style effortlessly with an Hermes 70cm.
I was using Hermes Jeu Des Omnibus Et Dames-Blanches from the Fall/Winter 2007 collection. This style #2 only has five simple steps, without the use of any ornament/scarf ring.
If you have tried out this style and would like to share with me your looks, I will be more than happy to see how different scarves create different feels. Simply share your photos with me using the Faceboook chat button at the bottom of my webpage. And not to forget to let me know more about the scarves you are using, such as the scarf titles, artists and collections, if you have that information.
In the picture demonstration, the blue square represents one side (side A) of the scarf and the pink triangle represents another side (side B). Steps:
Make a base fold.
Wrap the scarf around your neck, then make two crosses.
Put each of the scarf end to each side of your shoulders.
Make double knot at the back of your neck.
Adjust the scarf.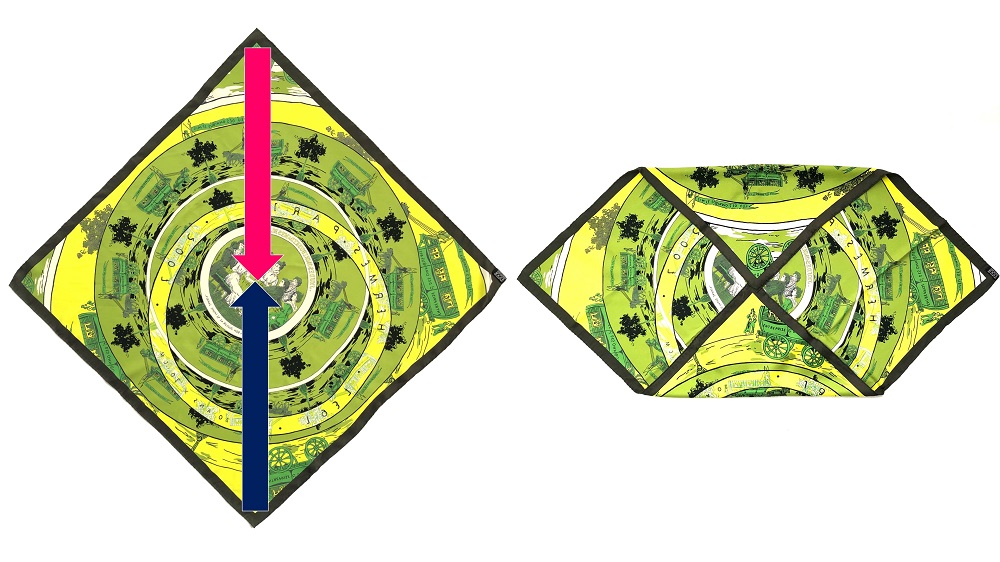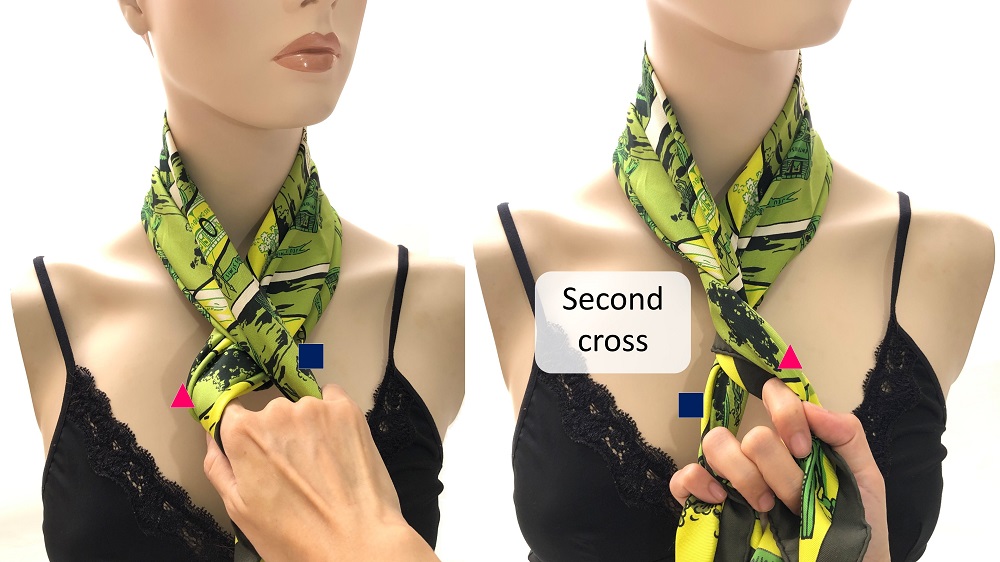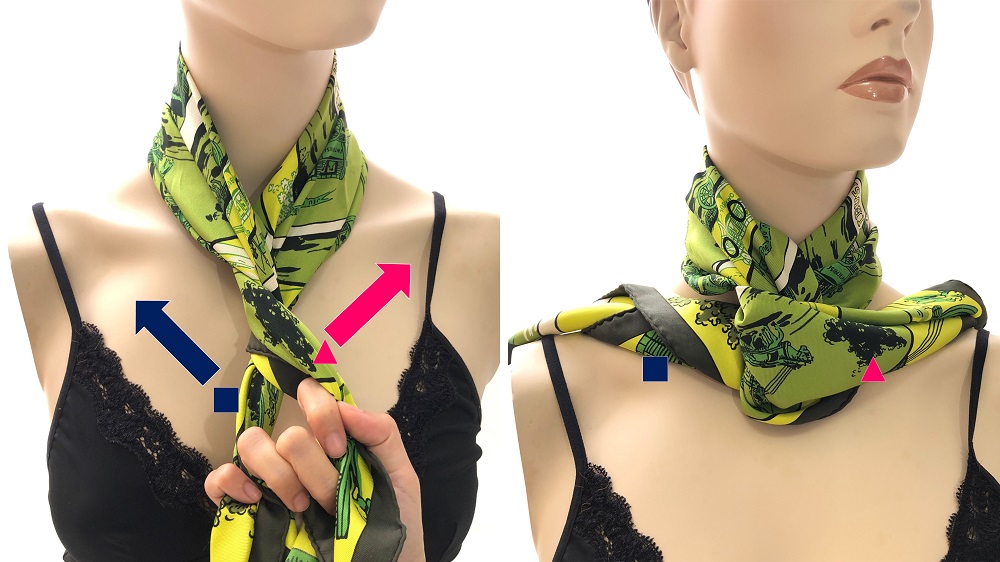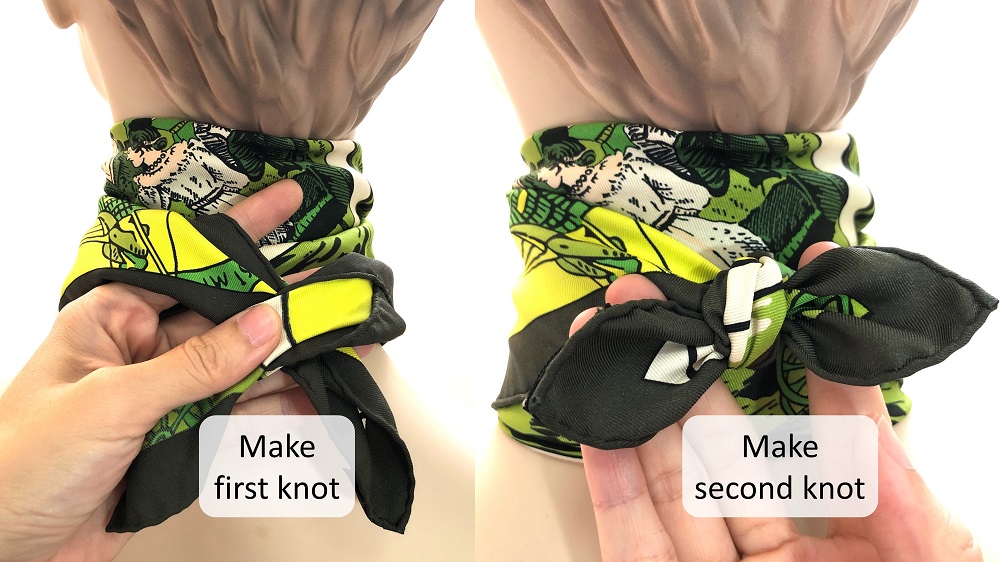 Scarf vs Sterling Silver
Image on the right is Hermes Chaine d'ancre Punk necklace in sterling silver with toggle closure. The link of the Chaine d'ancre is stretched and shaped like a safety pin. It portrays a contemporary, rock 'n' roll version of an iconic Hermes jewelry piece. The Hermes model was wearing size SH (small). It is retailing at GBP4,090 on Hermes website, price as of 2 January 2023. Below are the product details. Image credit: Hermes.
| | |
| --- | --- |
| Made in: | France |
| Material: | 925/1000 |
| Circumference: | 38.1cm |
| Product reference: | H121204B 00SH |
Which one do you prefer?