Hermes 90cm Silk Scarf Fluid Tie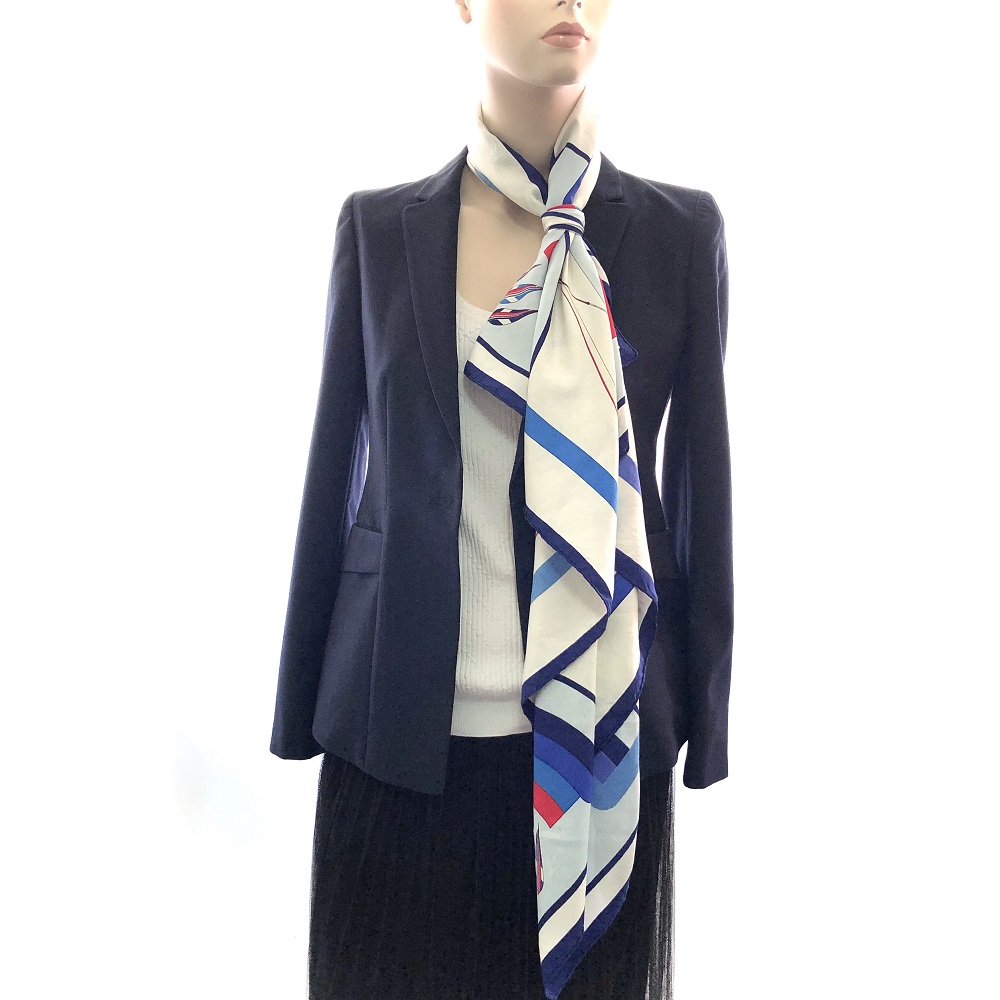 I will be demonstrating how to make fluid tie using Hermes 90cm silk scarf. This knot is named as Cravate Fluide on Hermes scarf knotting card.
As we can see, Hermes silk scarf drapes beautifully from collar bone to tight. From the video tutorial, you can see that it just takes you less than one minute to create this knot. By holding one corner of the scarf, it can drape and fold so naturally. For taller ladies, Hermes 90cm scarf works marvelously great. For shorter ladies, you may consider Hermes 55cm or 70cm scarf. Alternatively, you can shorten the drape by lengthen another end you use to make the knot. I assure you that you will look perfect with fluid tie too.
You may wonder why my mannequin does not have palms. I was using my own blazer on this mannequin and it is obviously a few sizes smaller than my mannequin. Thus, I have to remove her arms to fit my blazer. For the top, I was using Chanel Lattice Pattern Knit Top.
Feel free to play the audio recording if you are interest to know how to pronounce Cravate Fluide in French. Enjoy the tutorial.
Cravate Fluide (French)