Hermes 90cm Silk Scarf Necklace
When we talk about fashion accessories/jewelry, the ordinary necklaces, earrings or bracelets made from (precious) metal and gems will come to our mind. What about we create something different for ourselves today and make a necklace using Hermes 90cm silk scarf? Named as Collier in French on Hermes knotting card, this scarf necklace can also be effortlessly created by using a smaller Hermes square scarf such as 55cm or 70cm, or maxi-twilly. The end result is a beautiful statement necklace that is versatile enough for both professional and casual occasions. Click at the audio recording below to know how to pronounce Collier correctly.
A simple tweak from what people generally wear can make you look different. And Hermes silk scarf necklace can definitely adorn you in an elegant way if you always prefer wearing solid colour outfits like I do. Have fun!
Now, let's go through the steps:
Make a Base Fold.
Make a knot in the middle of the scarf.
Repeat making another two knots at both sides of the centre knot.
Decide your desired length and make a double knot to secure the silk necklace.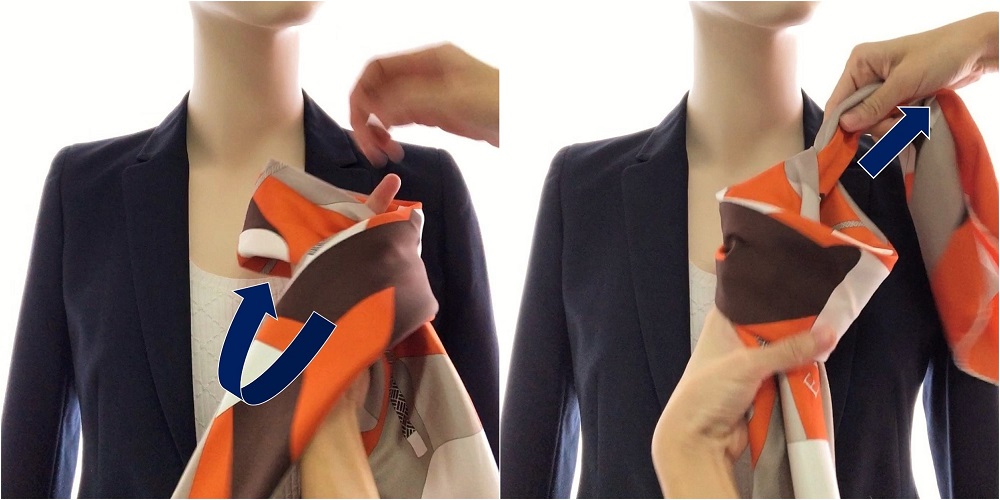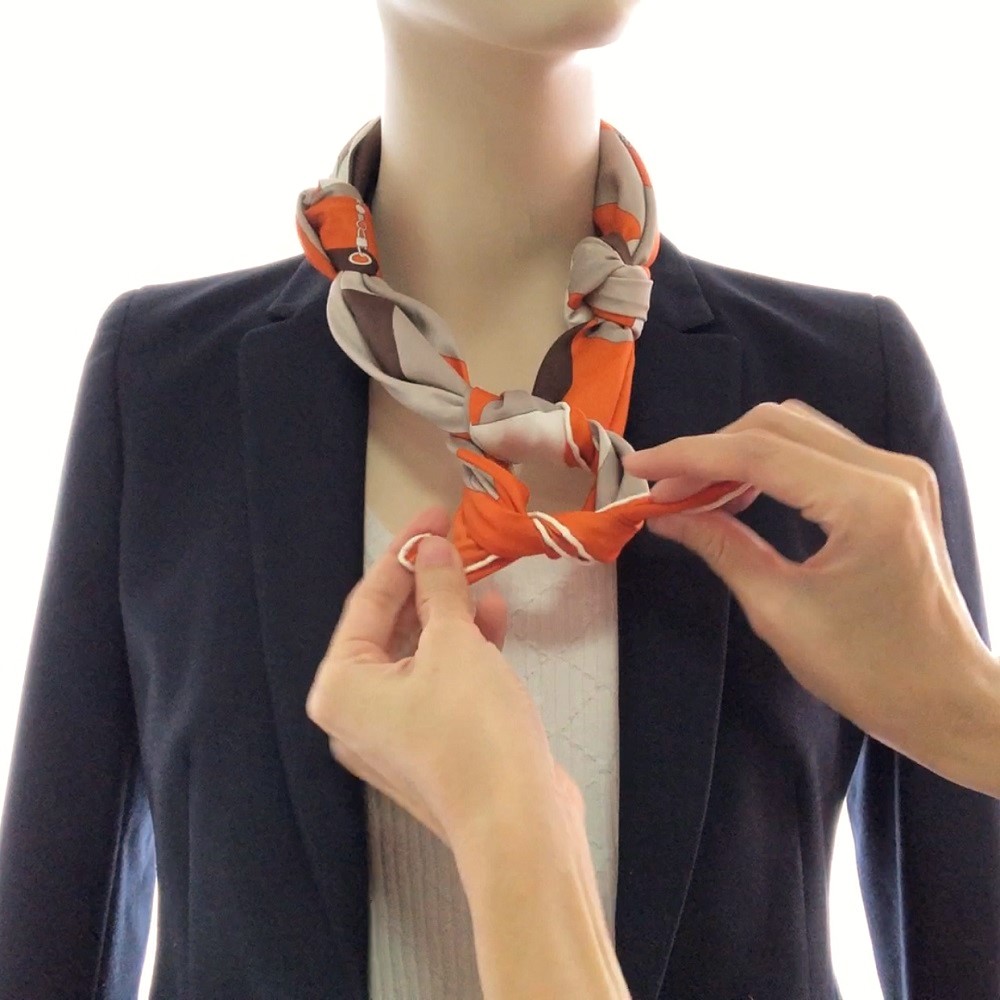 Take a look of my YouTube tutorial if you prefer a video demonstration.