Route 24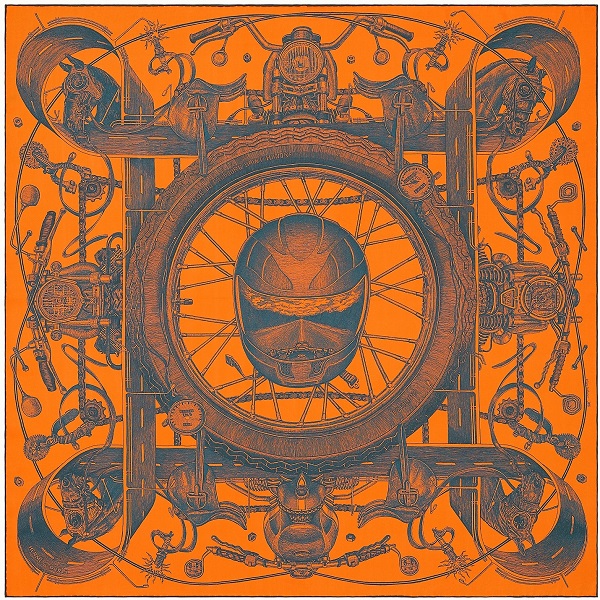 Scarf title: Route 24
Dimension: 90 x 90cm
Artist name: Elias Kafouros
Year of issue:
Collection: Fall/Winter 2020
Feature: Helmet
Material: 100% silk
Product reference: H353566T
Colourway number: 05 (Orange/Bleu marine/Flanelle/Gris anthracite)
Hermes retail price: SGD860, year 2021
Estimated resale value:
Image credit: Hermes
The Route 24 design is a variation on the theme of escape and freedom. The horizon is reflected in the helmet and represents the infinite roads to discover, on horseback or motorbike! Each side is printed with different colors: a major innovation that offers two scarves in one!

Hermes
"The Story Behind" is not provided on Hermes website.
The estimated resale value is just a rough approximation. The resale values can be greatly differ depending on the (limited edition) design, condition, colourway, material and rarity. Eventually, the deal price is the result of agreed price between a willing buyer and seller.
Colourway