Hermes Losange Size Guide
Losange means diamond in French. When the word applied on Hermes scarf, it means scarf in rhombus or diamond shape. There are Losange Medium, Slim and Large that we can effortlessly styled together with either casual or formal outfits. Various dimensions are available under each size category. Each "member" under its respective size category has only nuancing distinction between each other, and hence the difficult-to-read diagram. See Hermes Losange size guide below.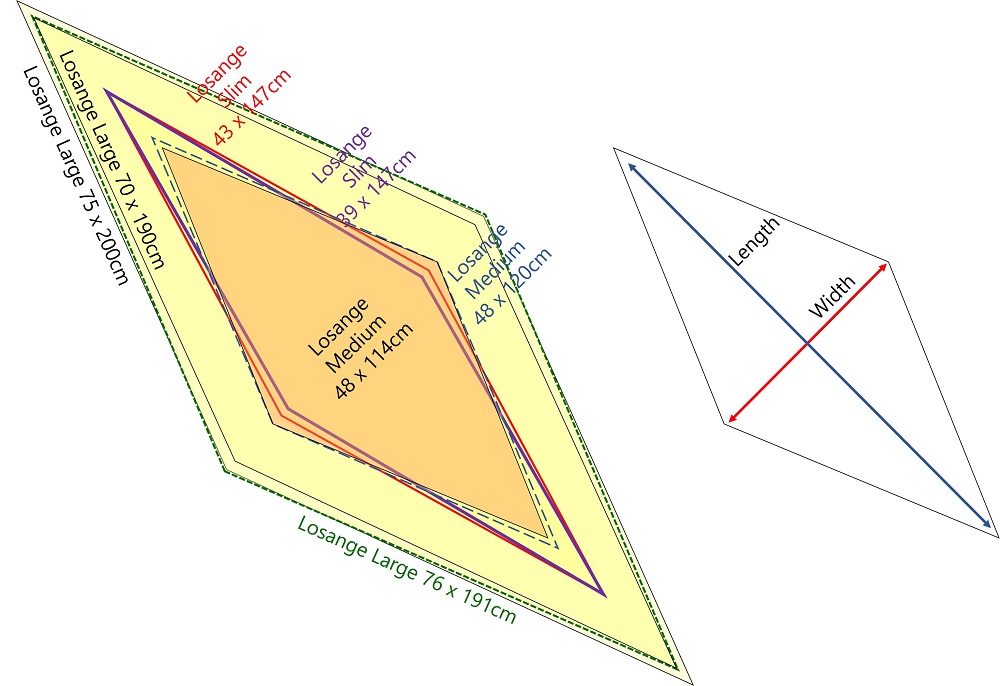 | | |
| --- | --- |
| Slim | 39 x 147cm |
| Slim | 43 x 147cm |
| Medium | 48 x 114cm |
| Medium | 48 x 120cm |
| Large | 70 x 190cm |
| Large | 75 x 200cm |
| Large | 76 x 191cm |
The retailing prices are depending on the materials, designs, techniques and skills used in making the Losange, not the dimensions. Different dimensions, designs and materials are available for sales on Hermes websites across different regions. This means a Losange avaialble on Hermes's French website might not available on Hermes's Singapore website.
The materials are 100% silk, cashmere or combinations in varying proportions. They are generally made in France and some in Nepal. Similar to other silk scarves, Losange's edges are hand-rolled.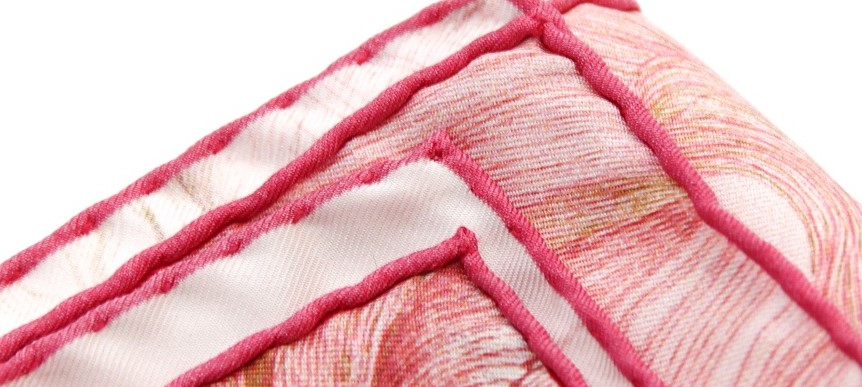 The above image was taken from my Hermes 90cm Brides de Gala En Finesse Silk Scarf.
Whether you prefer a feminine, masculine or neutral look, Hermes always has the designs you will fall in love with.
Play the audio recording to learn how to pronounce Losange in French.
Lookbook
Images under lookbook section are courtesy of Hermes. Prices below are approximate, as of October 2020.
Women's Collection
Losange Medium in 100% silk.
Losange Medium in 100% silk muslin.
Losange Medium in 70% cashmere and 30% silk.
This plain Losange Medium in 100% silk was framed with lines and an Hermes signature in metallic finish.
Hand-woven Losange Large in 100 % cashmere, created using an ancestral technique. This exceptionally soft, warm and enveloping Losange was delicately edged with silk twill bias and signed with a silk label. It was retailing at EUR1,200 (approximately SGD1,930). Made in Nepal.
Losange Large in 100% silk muslin.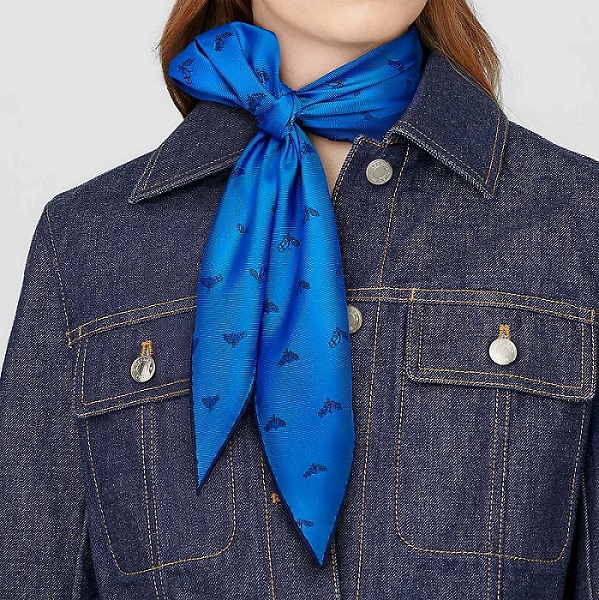 ---
Men's Collection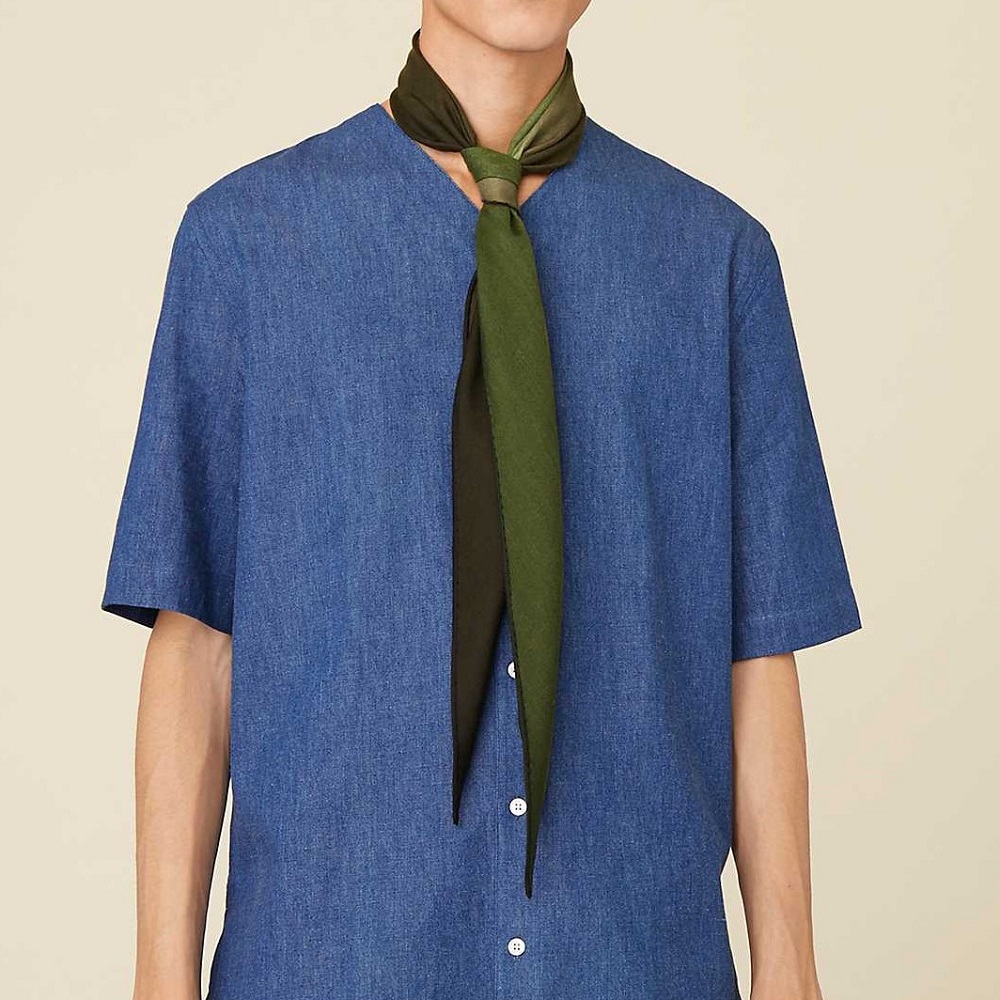 Head to my blog Hermes Scarf, Twilly and Stole Size Guide, for list of diagrams.