Hermes Maxi-Twilly, Twillon and Twilly Size Guide
The Twilly family comes in four sizes, namely Maxi-Twilly Cut, Maxi-Twilly Slim, Twillon and Twilly. See Hermes Twilly size guide below.
Twilly and Twillon are wide and narrow ribbons in different lengths. There are many ways to wear them – as a collar ribbon, headpiece, wristlet, belt or adornment for bags. You can also wrap it onto a handbag's handle. In any way, they are beautiful.
Lookboook
Images under lookbook section are courtesy of Hermes.
Maxi-Twilly Cut
20 x 160cm
It is the shorter but bolder version from the Maxi-Twilly family. Learn how to tie a Little Butterfly knot from my scarf tutorial using Maxi-Twilly Cut.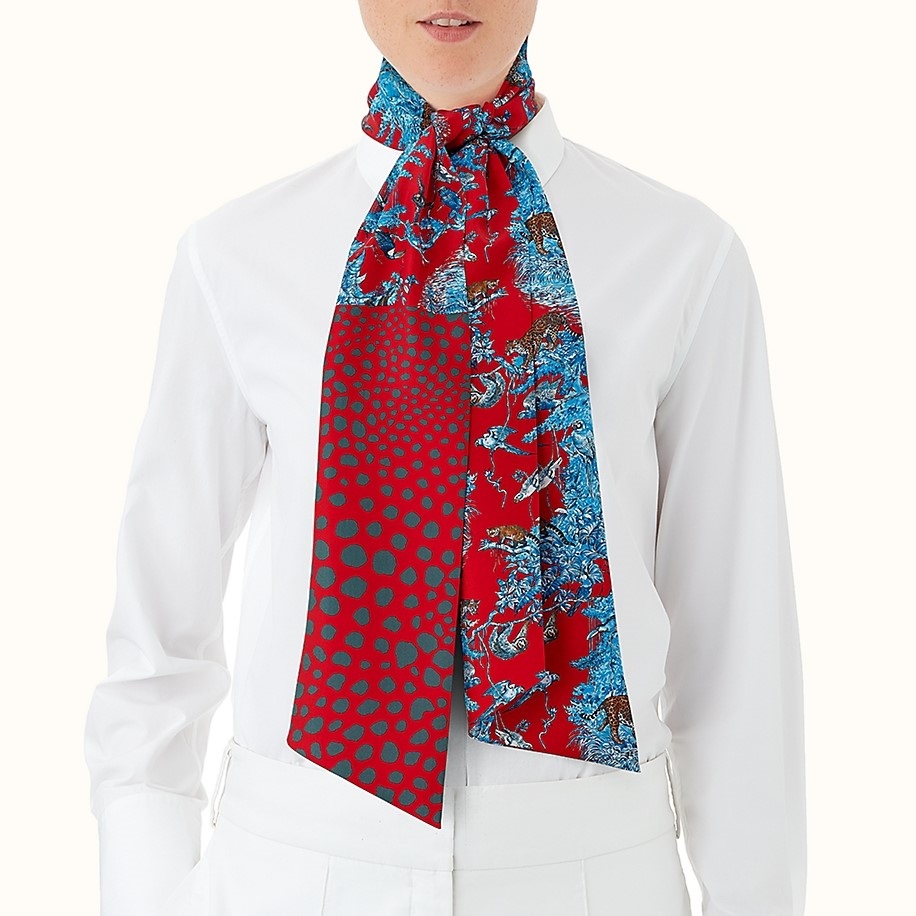 ---
Maxi-Twilly Slim
10 x 180cm
It is 20cm longer but only half of the width of Maxi-Twilly Cut.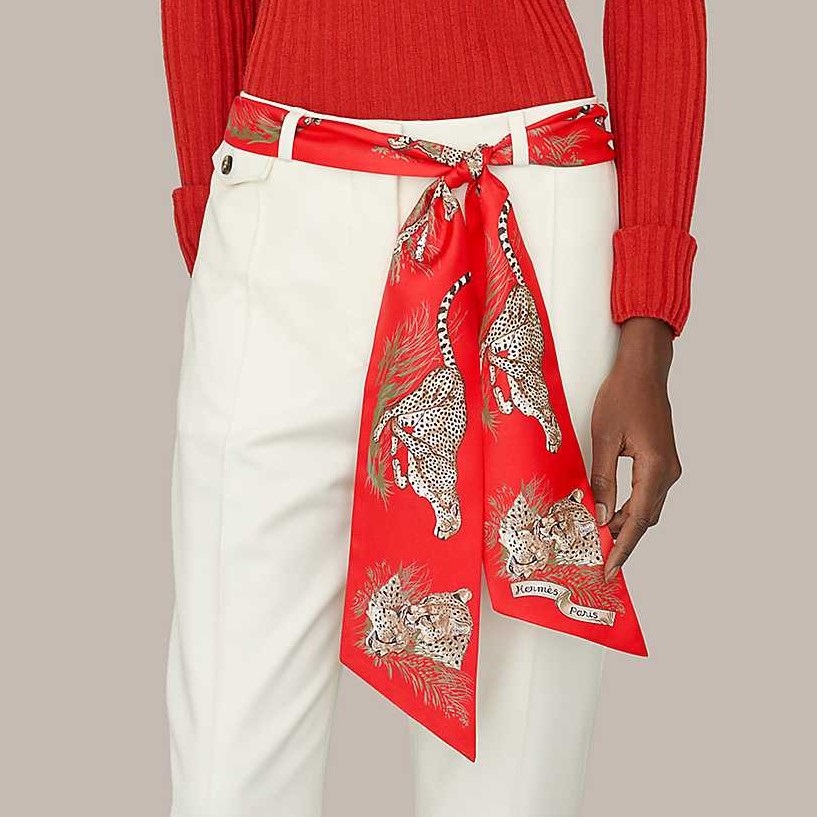 Click here to go back to list.
---
Twillon
3 x 193cm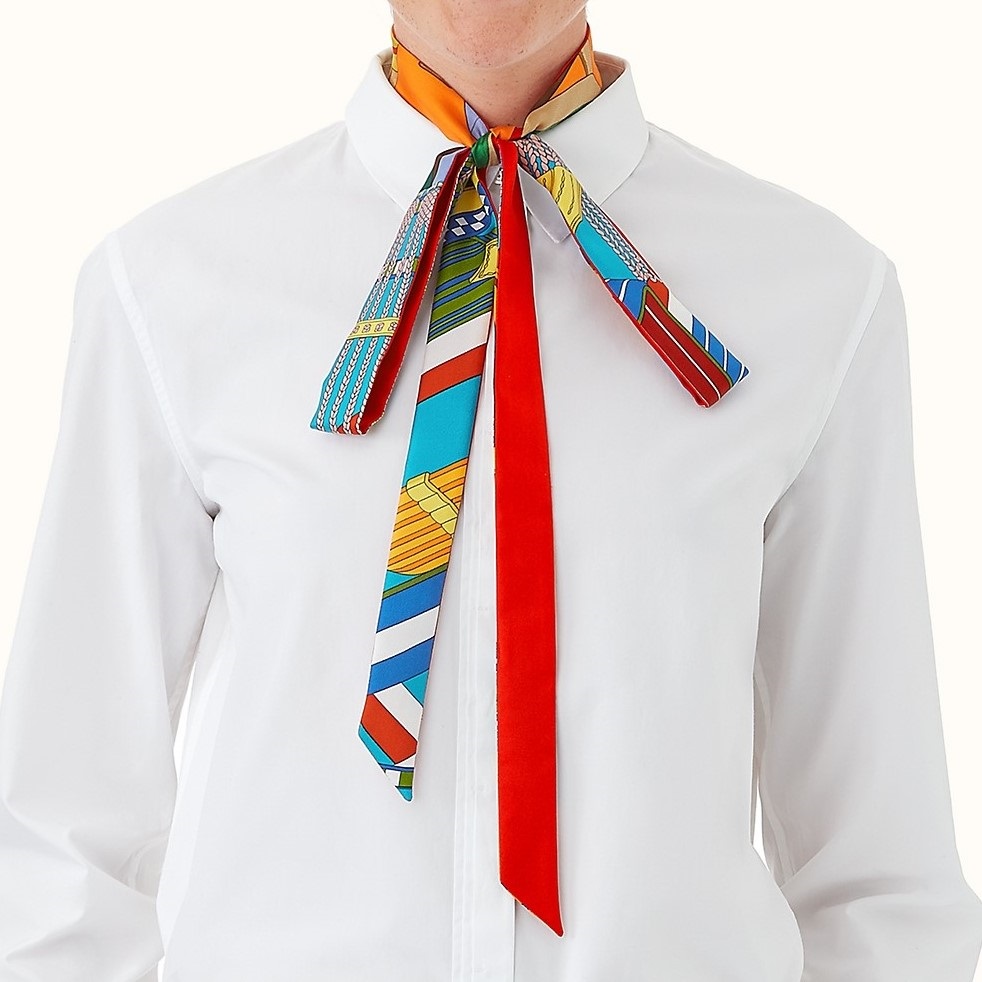 Twillon on the right, Disco Coaching twillon designed by Julie Abadie, carries a higher price tag (SGD390) compared to ordinary Twillon made with 100% silk (SGD340). It was made of 64% silk and 36% polyester, with a shiny and metallic appearance. Each Twillon was cut from the season's silk scarf thus making every piece unique. It was lined with plain silk twill and the pattern was printed on metallic silk.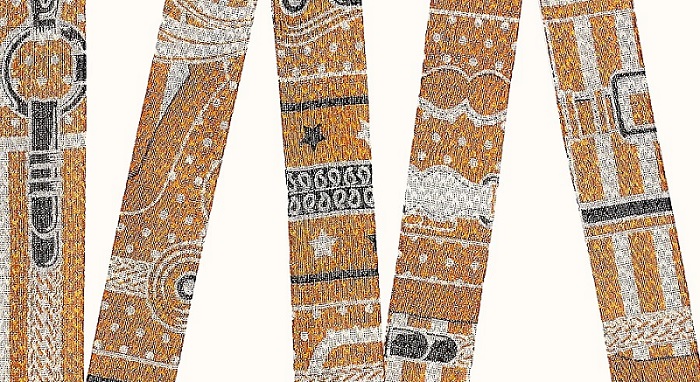 ---
Twilly
5 x 86cm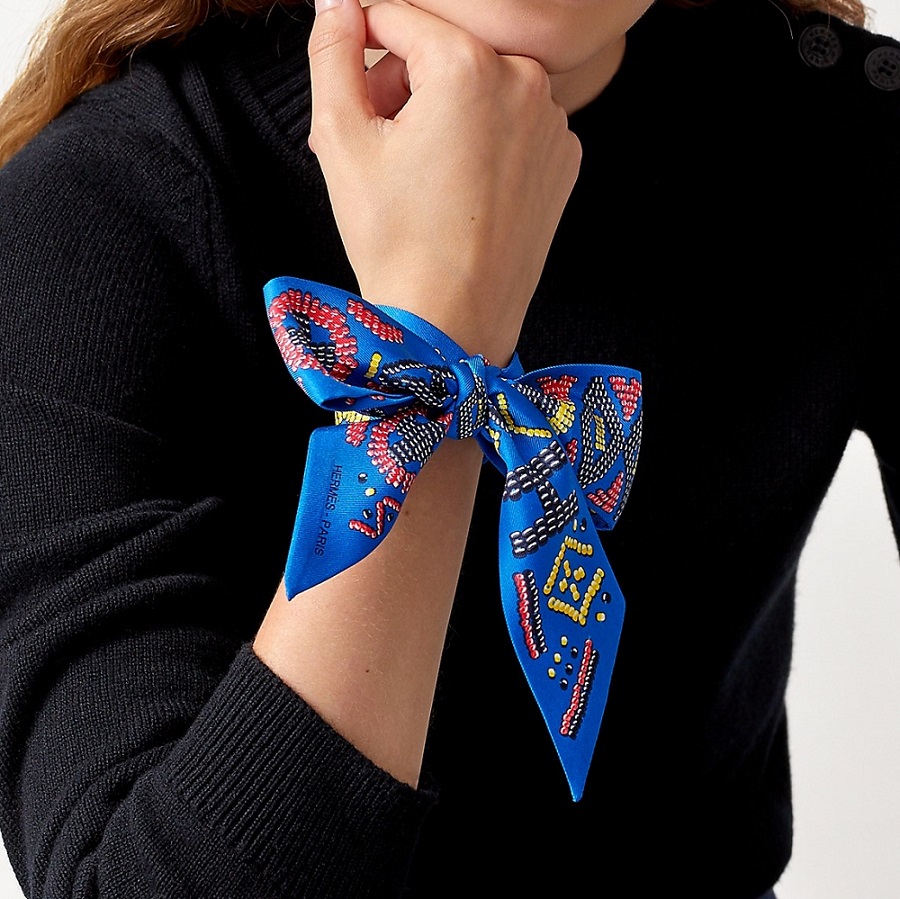 Twilly on the right, namely Exposition Universelle Plumetis designed by Jan Bajtlik, was retailing at a slightly higher price. Decorated with small, adorable plumetis in neon colors, the Twilly becomes resolutely "pop". Made in France, 100% silk.
Click here to go back to list.
---
Head to my blog Hermes Scarf, Twilly and Stole Size Guide, for list of diagrams. Thank you for reading.