Scarf Tutorial #4: Hermes Silk Scarf Butterfly Knot with Rubber Band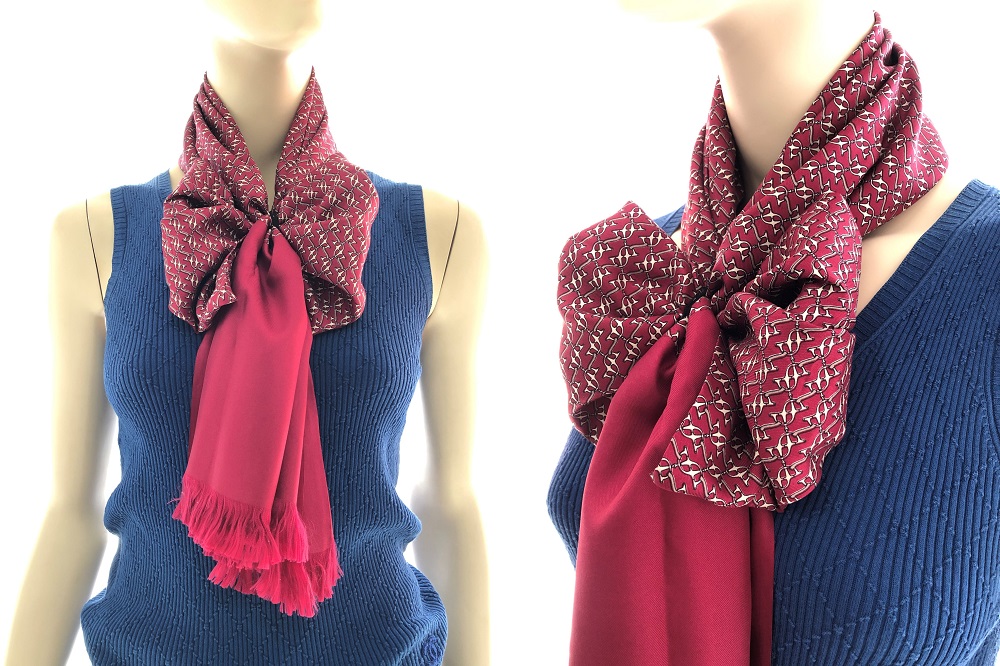 If your silk scarf/stole is long enough, you can make a butterfly knot without the use of a rubber band. However, for this vintage Hermes silk stole of 146cm, it is just nice to make a butterfly knot with rubber band in only three simple steps.

In the picture demonstration, the green arrow represents one side (side A) and pink arrow represents another side (side B) of the stole.
For other ways of making butterfly knot, please use the keywords search bar on my website and search by "butterfly".
Steps:
Loop a portion of side A through the rubber band.
Loop a portion of side B through the rubber band.
Adjust the knot.