The Different Facets of Hermes Scarf
Owning a piece of Hermes scarf is like possessing a few pieces of clothing. Be it a symmetrical or asymmetrical print, styling yourself with Hermes scarf gives you endless possibility to adorn your simple outfit. Showing off different facets of an Hermes scarf give you different looks, sometimes it could be very much different like the images shown below. In any case, no matter you dress it for a cocktail party or romantic dating with your beloved, Hermes scarf can never disappoint you.
The images on the left demonstrate Hermes scarf folded vertically or horizontally. The images in the middle and on the right illustrate Hermes scarf base fold (diagonal fold). As we can see, certain facets look pretty much different compared to some others. Besides, every facet also showcasing different proportion of colours. Playing with Hermes scarf is so fascinating.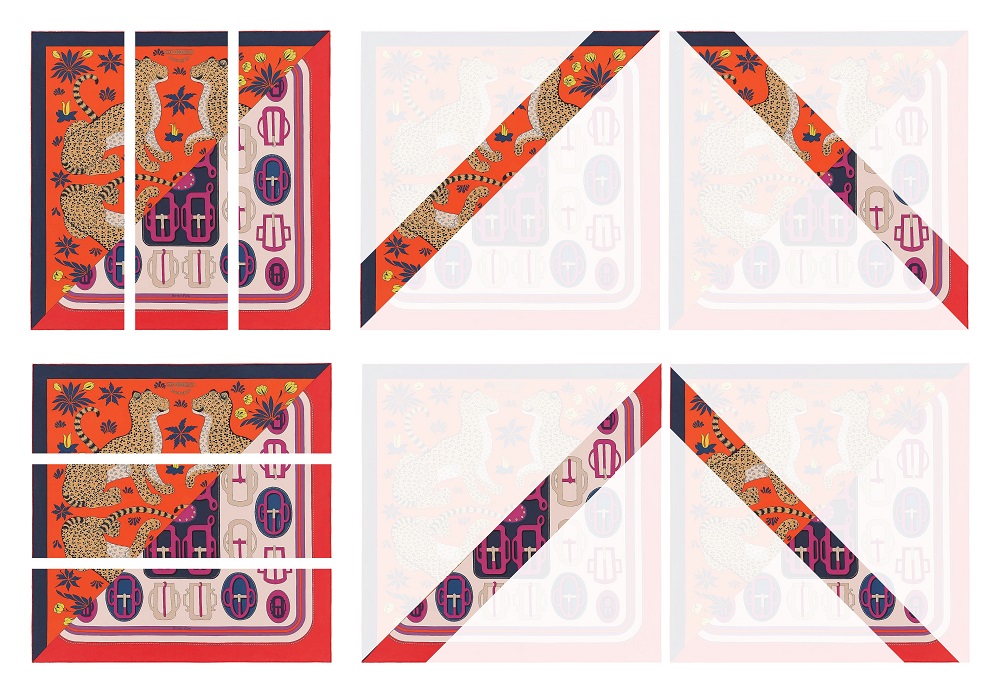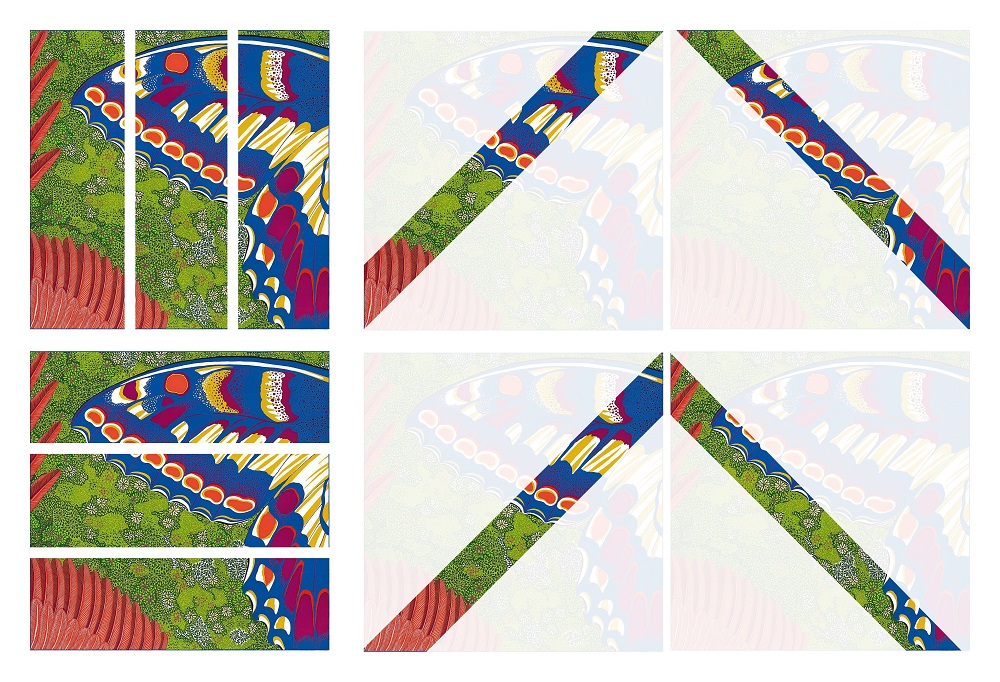 Under some circumstances such as attending a solemn event, you can easily downplay an Hermes scarf by choosing to showcase area that has greater proportion of solid colour, see arrows.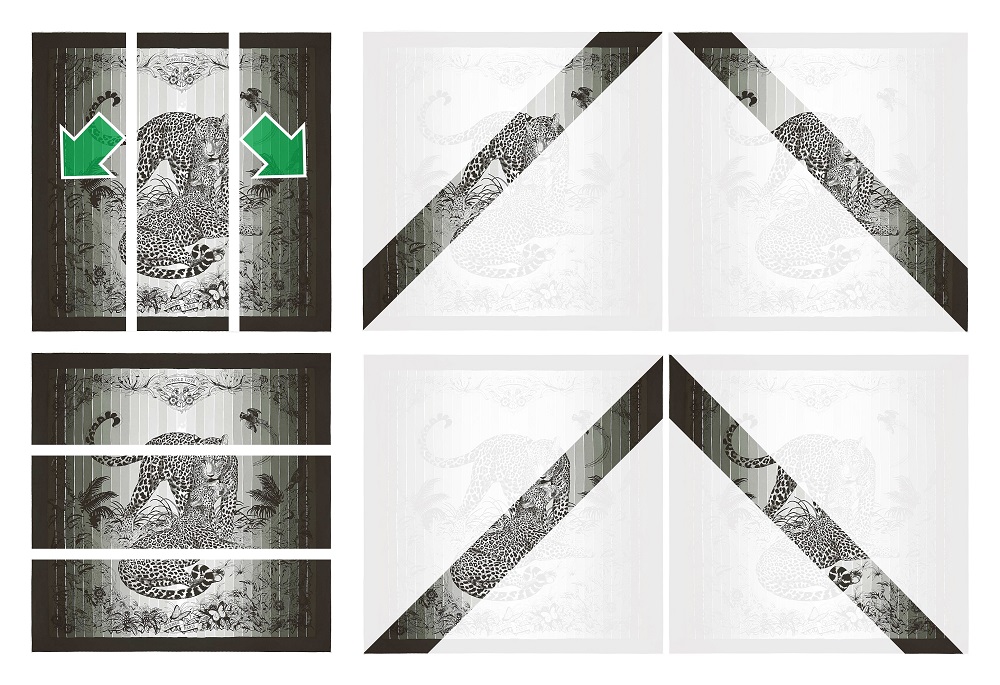 It all depends on your mood or preference whether to wear a scarf with vivid, softer or solid colours. Images on the left below show vibrant colours combination at the front and softer colours combination at the back. Using the same fold, the scarf simply showcased a totally opposite appearance, see the front and back views comparisons! However, as a lady infatuated with Hermes scarves, they all look beautiful from all angles to me.
I hope this post inspires you and may you look effortlessly elegant in your favorite scarves.