Louis Vuitton Limited Edition Coated Monogram Canvas 2001 to 2009
The introduction of Louis Vuitton Limited Edition Coated Monogram Canvas is always fascinating. This is the first post of the same topic which covers the limited editions that were rolled out from year 2001 to 2009. The table in grid format below is to enable you to have a quick glance of all the designs I have compiled. Feel free to contact me if you find out that I have missed out some. The slider at the bottom contains more information, which includes clearer and zoom-able images, colour variations, features, short introductions for designers and audio recordings for pronunciation. Do note that not all variations were included.
The number of limited editions is huge and it is impractical to include everything in a single post. Thus, I have to split this topic into three posts for limited editions rolled out over the past decades. Click at the respective links below to explore designs created from year:
I hope you enjoy this post by being able to appreciate the designs from Louis Vuitton at one glance.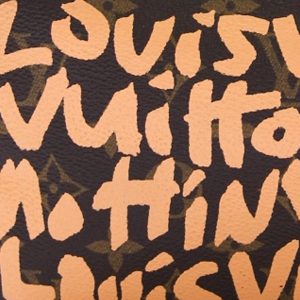 Roses
2009 collection
By late fashion designer and artist, Stephen Sprouse (1953-2004)
Eclipse
Fall/Winter 2009 collection
Feature: The Monogram canvas was embellished with blinking gold sequins.