Hermes 90cm Silk Scarf Cowboy Loose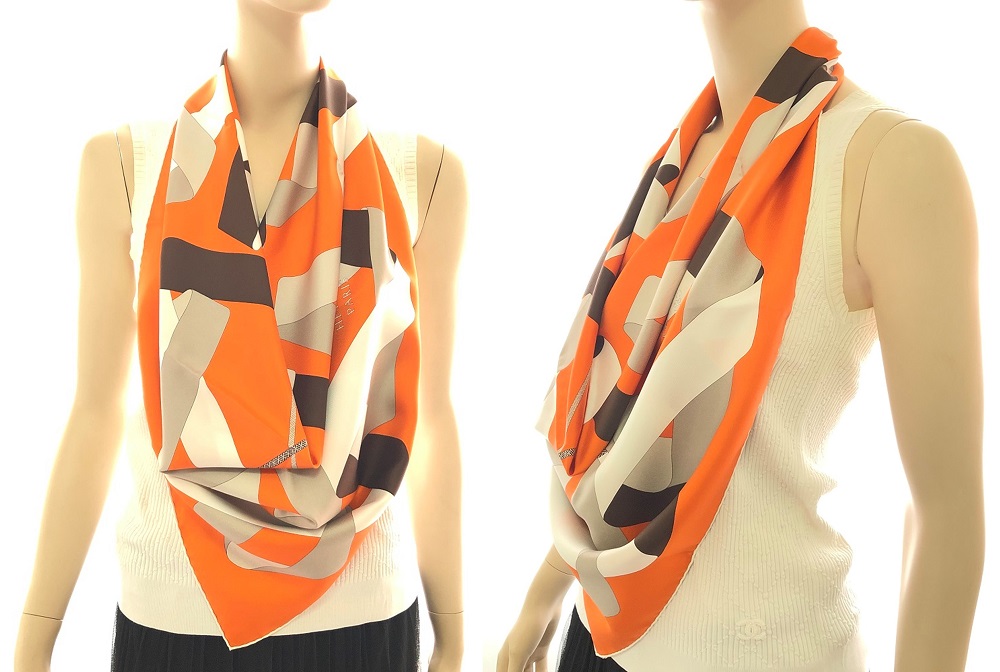 If you are bold enough, wear this Hermes 90cm silk scarf Cowboy Loose with only a strapless tube bra, preferably similar to your skin tone and look like how the Hermes knotting card demonstrated. As an Asian conservative woman, that is not for me. Nonetheless, I am still in love with this scarf knot. I love how the silk scarf drapes. It is so effortlessly glamorous.
You can secure its position with a belt so you can move freely without having to take care of the swinging scarf. Rest assured, you will still look equally feminine with this small little tweak which brings you great convenience.
The 70cm square scarf is perfect for Cowboy Loose scarf knot too. Alternatively, try out with Hermes triangle scarves that were launched in early March 2019. You just have to adjust the folds and the edges to make this knot drapes beautifully, that's all!
Steps:
Fold Hermes square scarf half diagonally.
Wrap the scarf in an inverted triangle around your neck and secure it with a double knot.
Lightly pull the side edges outward.
Lightly pull the center of the scarf edge in front of your chest outward and let it drops naturally.
Secure the scarf with a belt (optional).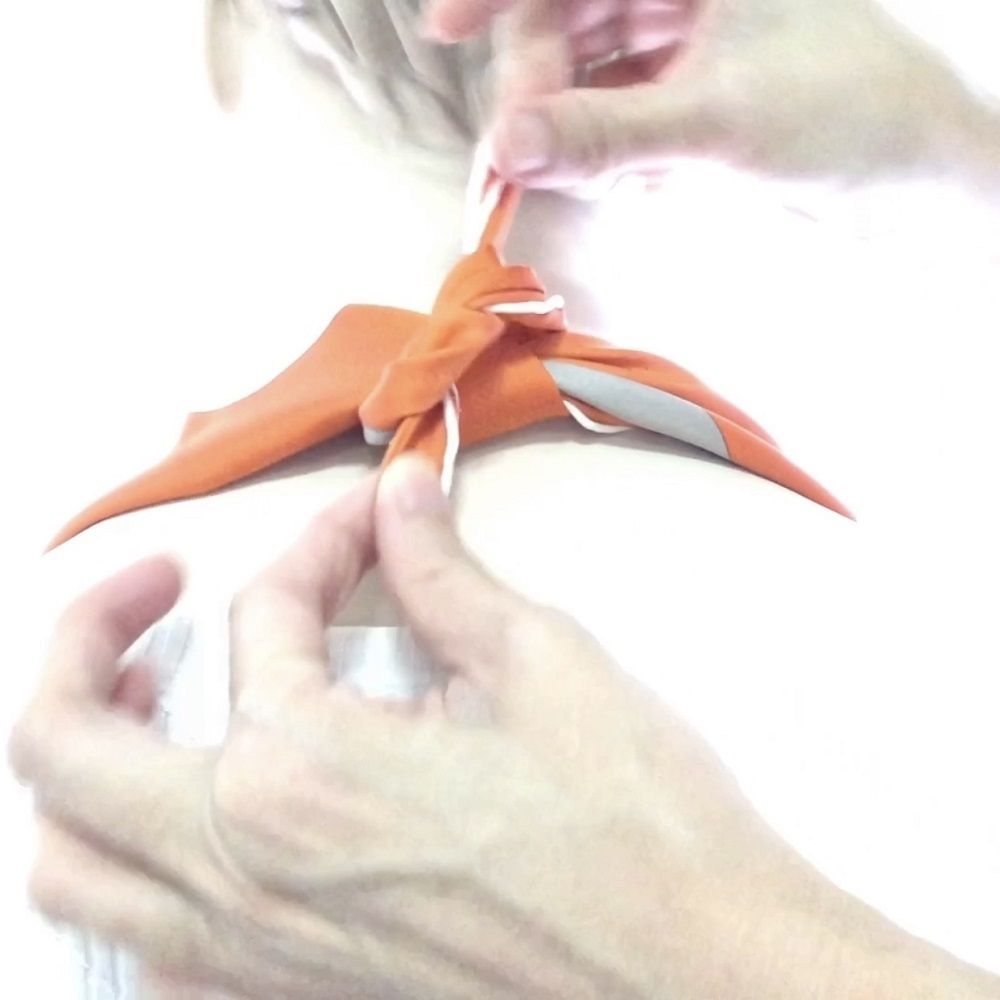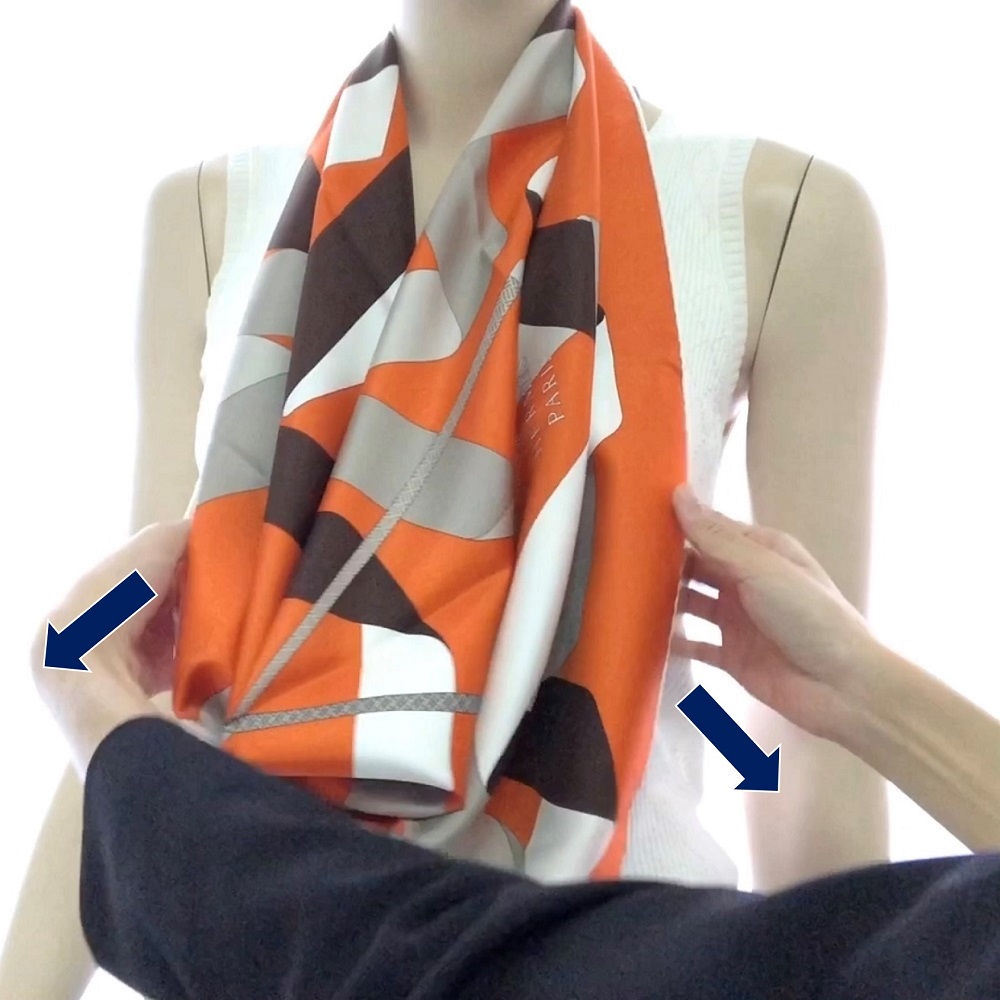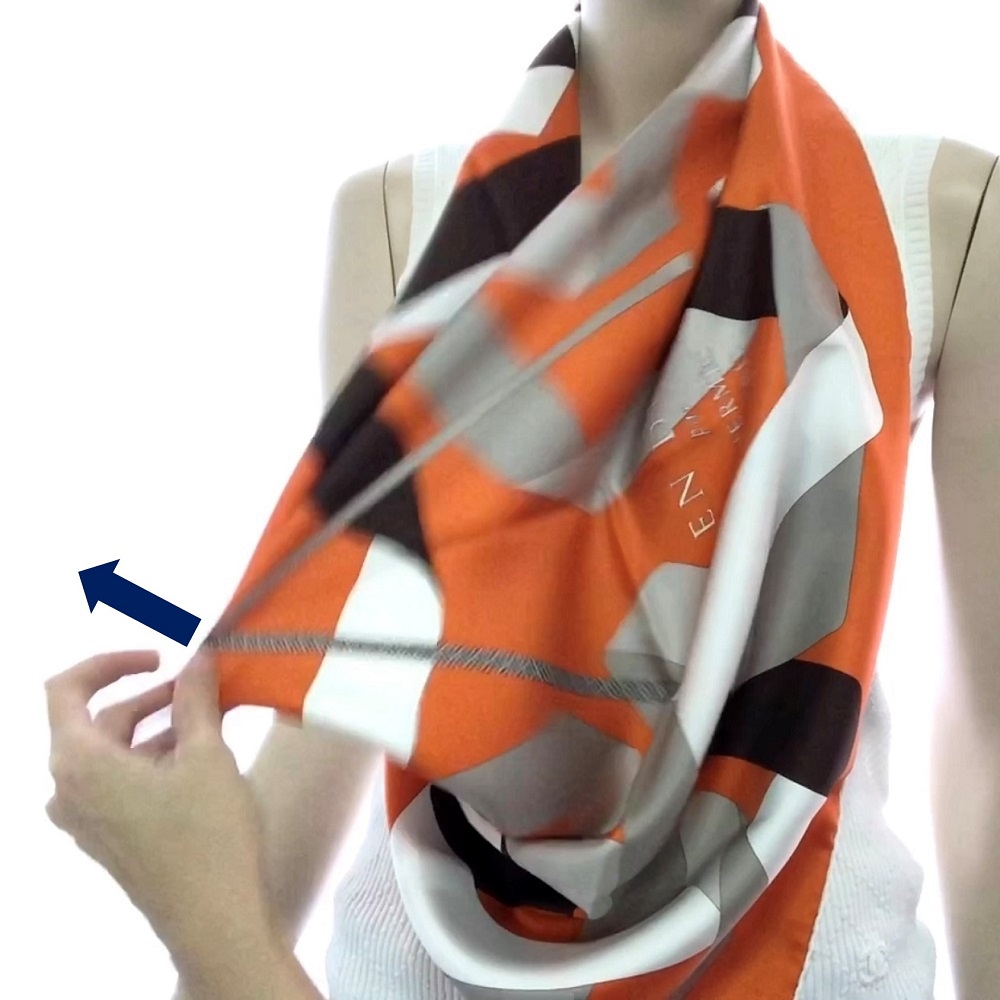 Visit my YouTube channel for more videos. Enjoy!