Chanel Gabrielle Hobo Bag Size Guide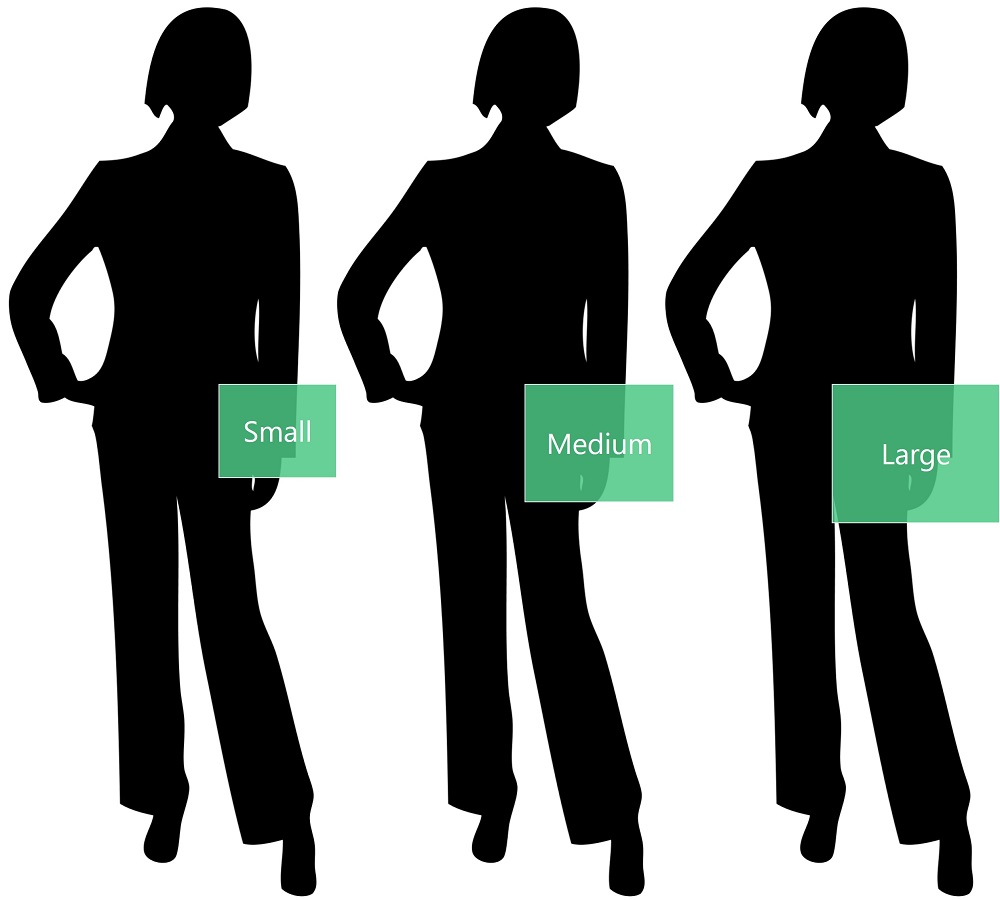 The Chanel Gabrielle bag reminded me of the real name of Coco Chanel, the legendary public figure who pioneered how woman should dress to gain freedom of movement. Launched in Spring 2017, the "Gabrielle" has then become the new permanent/continuous line (read: What Is Chanel Continuous Line?). The line includes hobo, shopping tote, backpack, pouch and wallet. This blog will only cover Chanel Gabrielle hobo bag size and its brief introduction.
The above images were my two-tone Chanel Gabrielle Hobo Bag Large.
Size Guide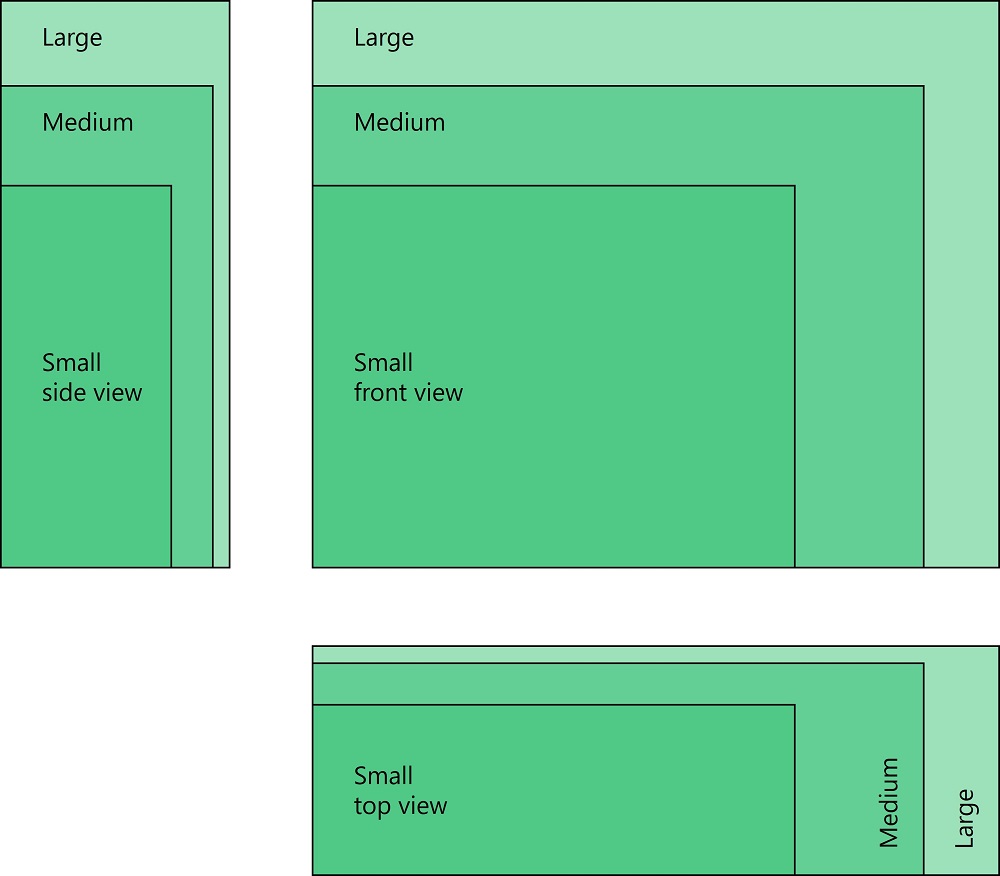 | | | |
| --- | --- | --- |
| Size | Dimensions L x H x W (cm) | Handle Drop (cm) |
| Small | 21.6 x 17.1 x 7.6 | 40.6 – 69.9 |
| Medium | 27.3 x 21.6 x 9.5 | 40.6 – 69.9 |
| Large | 30.7 x 25.4 x 10.2 | 43.2 – 71.1 |
The Material
It features a soft body and a structured base. The bag's body usually made of aged and crumpled calfskin. Some were made of suede, exotic leather such as alligator and python, wool, tweed and rattan. Some were even embellished with sequins or a layer of clear PVC. The base was usually made of smooth calfskin.
The body is less sturdy so you need to put stuffing while not in use to prevent excessive creasing on the leather, even though the aged or crumpled calfskin is a great help in making creasing less apparent.
Know more about the Different Types of Chanel Leather and Different Types of Chanel Fabric and Non-Leather Material here.
The Hardware
Chanel innovated with the use of different metals. She combined shiny and/or matte goldtone with ruthenium hardware, entwined them with leather. Hardware in iridescent which matched to leather in a similar iridescent tone was another astonishing creation!
The Gabrielle bags soon become the next must-own bags for Chanel die-hard fans. The long strap with adjustable shoulder pad was adorned with two adorable spherical metal buttons in contrasting colours.
Tips: Do not put the strap under the bag. Despite the bag having a sturdy base, handling and storing the bag inappropriately will leave irreversible dented marks. Metal-leather entwined strap should be kept inside the bag at all times, not under or wrapped around the bag.
Discover more about the Different Types of Chanel Hardware here.
The Colour
The bags were available in either single colour like gold, silver or iridescent; bi-colour such as blue/black or pink/black; or multicolour. The House is releasing new colour combinations every season.
The Compartment
The bag's opening was secured with zip. The hobo has relatively smaller opening and may not suit you if you have a large wallet, always have to bring along a folded umbrella or a big cosmetic pouch. It does not have any exterior pocket or compartment.
| | |
| --- | --- |
| Size | Number of Interior Pocket |
| Small | One zip pocket |
| Medium | One zip pocket and two open pockets |
| Large | One zip pocket and two open pockets |
Is Gabrielle Hobo for Man?
Chanel Gabrielle hobo bag looks rebellious and neutral. Kristen Stewart, Cara Delevingne, Pharrell Williams and G-Dragon were seen featuring in the advertising campaigns. How one dresses up is a personal preference and today's society has significantly greater acceptance on how a man dressing up himself compared to decades ago. Chanel Gabrielle is obviously a unisex design.
The Styling
The adequate strap length added a few more possibilities on wearing the bag. However, the strap could also be too long for most of us if we do not double it up. Other than the common sling or shoulder-carry style, you can wear it half-shoulder-half-cross-body. It is the signature way of styling a Chanel Gabrielle hobo bag. Here are a few ideas. Look, the smallest size is perfect for hand-held and the strap is just like chains of dangling gems! Photos courtesy of Chanel.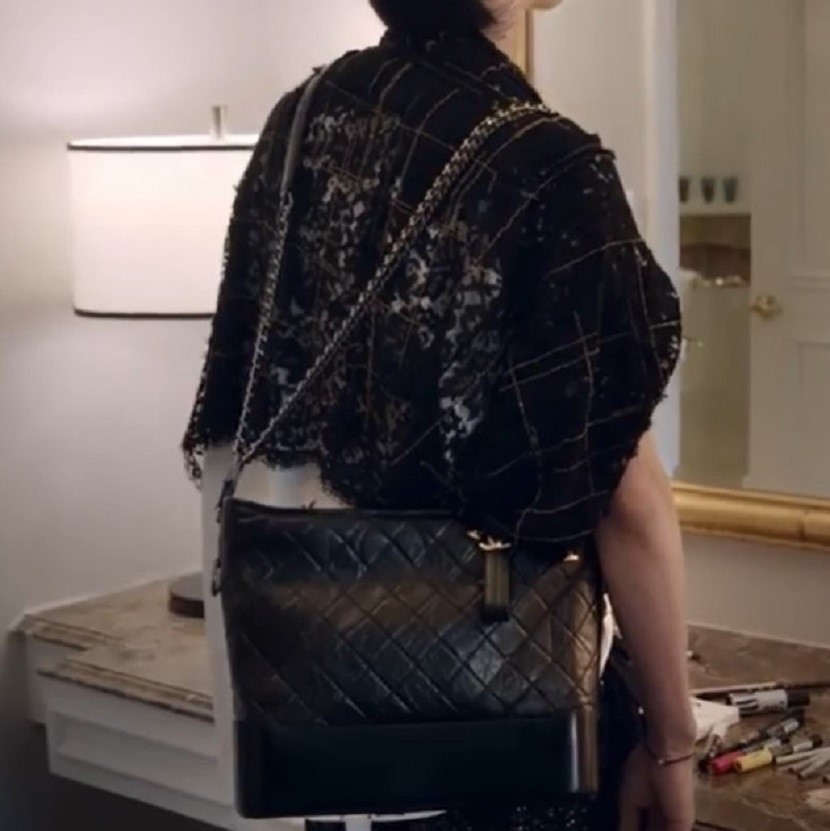 I hope this post helps you in making an informed decision while shopping for a Chanel Gabrielle hobo bag. Good luck.