Louis Vuitton Monogram Canvas Colour and Pattern
Louis Vuitton Monogram Canvas was first introduced in year 1896. Since then, there are huge variations for Louis Vuitton Monogram Canvas colour and pattern come into existence, especially under the limited edition line. Imagination is borderless, there will be definitely more new variations coming up that either fascinate or irritate Louis Vuitton fans. While some fans may view these new additions positively, some could view it as diluting the Monogram Canvas's identity. What is your view?
To make reading easier, I have organized the Monogram Canvas into classic and divergent categories, limited edition was excluded here because I have blogs covering that. Monogram Giant Canvas also excluded here. Reason being it is very difficult to tell the size of the print without having a scale built in the images for both Monogram Giant and classic one. Monogram Giant is the enlarged version of the Monogram Canvas, see below.
The classification of classic and divergent categories was my own way of interpretation and it has nothing to do with how the House categorized her designs, colours and patterns. This is not a comprehensive list and will be updated from time to time. Photos courtesy of Louis Vuitton.
You may check what are those Louis Vuitton limited edition Monogram Canvas from my other blogs.
Classic Monogram
I had written a blog about The Stories of Louis Vuitton Coated Canvas. Check it out to find out more about the revolution of the coated canvas.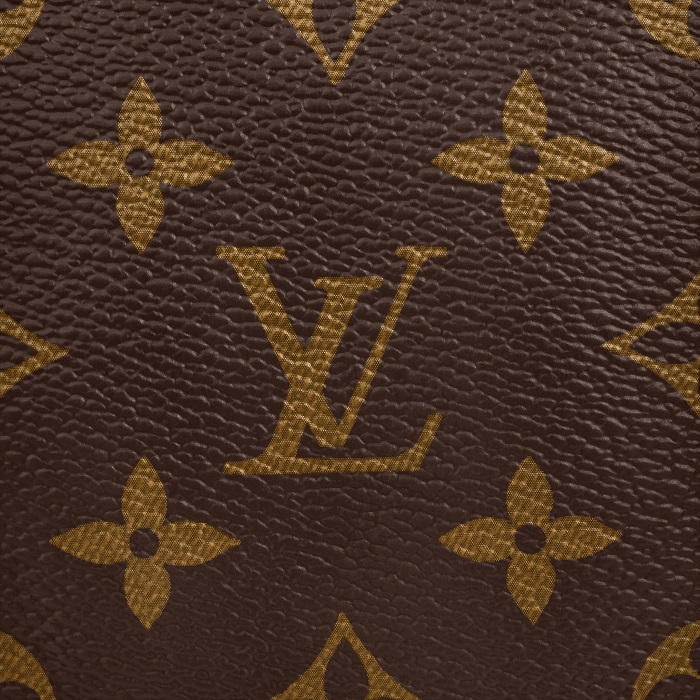 The House also rolled out funky colours such as blue, lilac, orange and yellow Monogram Canvas for watch straps and men's bags. The Louis Vuitton timepiece fanatics can now personalise their Tambour watches with these interchangeable colourful straps. However, not all dials, such as those shown in the image below, suit these straps. They are best paired with their own matching Monogram Canvas straps to avoid looking absurd.
As for Monogram in black, it is mostly used to line bags. The lining of these seven special-edition models for the season's LV x UF collaboration (year 2021) were using this black Monogram coated canvas.

---
Divergent Monogram
1. I am not sure when was Louis Vuitton embroidered Monogram Tuffetage first launched, but I have seen them on merchandises produced since 2013. It features thread embellished on Monogram Canvas with velvety finish. Yellow (jaune), noir (black), blue and red were colours used on Monogram Tuffetage. Monogram Tuffetage also used on special edition bags, see image above. Learn how to pronounce Tuffetage here.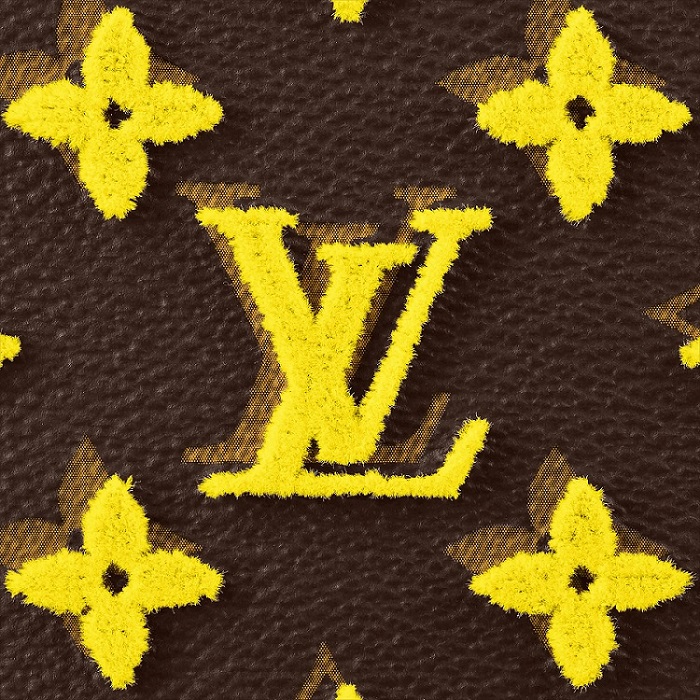 2. The Monogram Eclipse with floral print was designed by Virgil Abloh, the Artistic Director of Louis Vuitton's men's wear for Men's Spring-Summer 2020 Collection.
3. Also designed by Virgil Abloh, the Monogram Pastel Noir can be seen on bags and accessories for Pre-collection Spring-Summer 2021.
Last updated on January 1, 2021.