Bolduc au Carre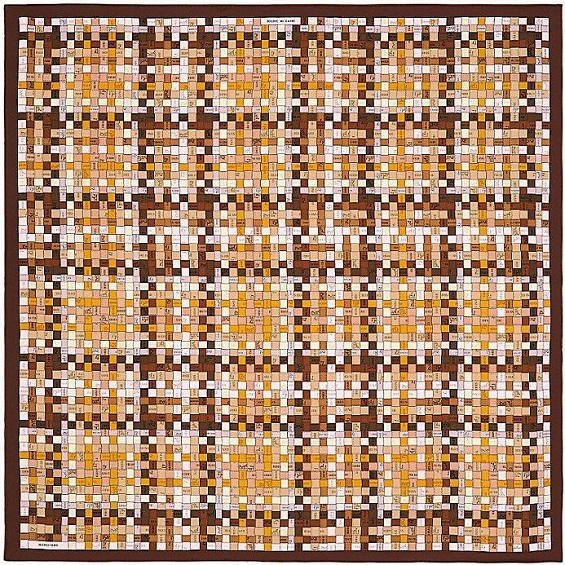 Scarf title: Bolduc au Carre
Dimension: 90 x 90cm
Artist name: Caty Latham
Year of issue: 2007
Collection: Reissue Fall/Winter 2019
Feature: Bolduc ribbon
Material: 100% silk
Product reference:
Colourway number:
Hermes retail price: GBP355 (SGD680), year 2021
Estimated resale value: USD445 (SGD599), 1stDibs. Price check done on 27 March 2021.
Image credit: Hermes
The Story Behind

The bolduc ribbon has been an Hermès signature since it was adopted by the house in 1949. The simple and elegant bolduc with its dotted border evoking the famous saddle stitch becomes, in the hands of Caty Latham, an intricate weave, a picture in a perfect square. The long, fine strips crisscross and interlace to conceal and reveal the carriage and groom playing hide-and-seek in this multitude of tiny squares. The surface appears to vibrate, catching the eye like a mosaic.

Hermes
The estimated resale value is just a rough approximation. The resale values can be greatly differ depending on the (limited edition) design, condition, colourway, material and rarity. Eventually, the deal price is the result of agreed price between a willing buyer and seller.
Colourway